The Apple car has taken a step closer to reality, as documents reveal executives from the iPhone maker have discussed plans for an autonomous, self-driving car with officials from California's department for motor vehicles (DMV). Apple is said to be working towards a 2020 release date for its first vehicle.
The documents reveal Mike Maletic, a senior legal counsel at Apple, had an hour-long meeting on 17 August with self-driving car experts from the DMV. The department's deputy director, Bernard Soriano, and Stephanie Dougherty, chief of strategic planning. Both are co-sponsors of California's autonomous vehicle regulation project.
Maletic also met with Brian Soublet, the DMV's deputy director and chief counsel, according to documents obtained by the Guardian. Although no more details are known, the DMV has admitted that Apple paid them a visit, telling the newspaper: "The Apple meeting was to review [the] DMV's autonomous vehicle regulations."
The DMV's job is to set out a legal framework for autonomous cars, which will have to drive alongside human-driven cars on the same roads and obey the same laws. Several car manufacturers, including Volkswagen Audi Group, General Motors and Nissan, as well as tyre maker Continental and tech-giant Google (which is currently developing its own self-driving car) are all working with the DMV to create this framework.
Evidence of an Apple car
This evidence, the report claims, is enough to suggest that Apple's autonomous vehicle, whatever it might be "is almost ready for public view," although such a claim goes largely unproven. Whereas new iPhones are designed, manufactured and put on sale every 12 months, the design process for a car - especially an entirely new one built from scratch by a company which has never made vehicles before - is closer to between five and 10 years.
Where a phone slips discreetly into a tester's pocket, Apple will have a tough time hiding its car project for much longer. Heavily camouflaged test vehicles are the norm for all car makers, who need to put in many thousands of miles on public roads before even announcing new cars, let alone bringing them to market. This is not an industry where you announce on the Tuesday and start selling on the Friday.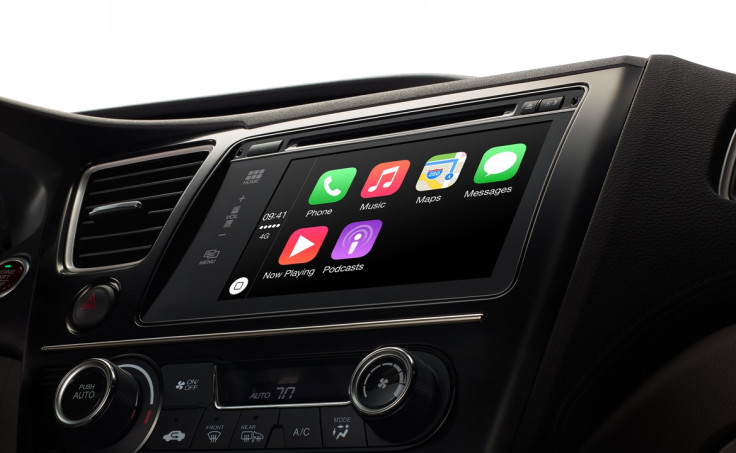 Apple is understood to have been working on its own car project for a year and has plans to employ up to 1,000 employees to make it a reality. In August, it was revealed the company had enquired about the GoMentum Stadium, a 5,000-acre outdoor facility in San Francisco where self-driving cars can be tested.
Apple engineer Frank Fearon – LinkedIn page deleted, but believed to previously work at car company Lit Motors – wrote to GoMetum: "We would...like to get an understanding of timing and availability for the space, and how we would need to coordinate around other parties who would be using [it]." The quote was obtained by the Guardian under a public records act request and was the first real evidence of Apple's interest in producing cars.
Fearon also wrote: "We are hoping to see a presentation on the... testing grounds with a layout, photos, and a description of how the various areas of the grounds could be used." A tour of the facility by Apple was postponed in late May, with Jack Hall of GoMentum's autonomous vehicle programme writing to Fearon: "We would still like to meet in order to keep everything moving and to meet your testing schedule."