Apple in negotiations to use BMW i3 as platform for Project Titan car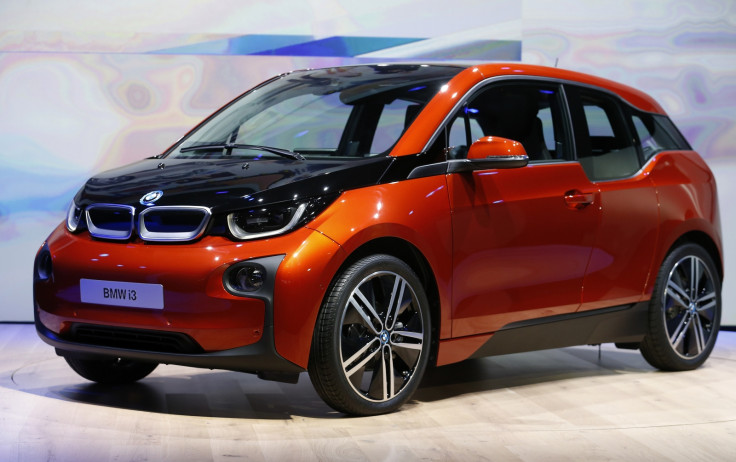 Apple has entered negotiations with BMW to use its electric i3 car as the platform for its own vehicle, known as Project Titan.
CEO Tim Cook reportedly visited the i3's production line in Leipzig, Germany earlier this year and showed interest in using the i3 as a starting point on which to build an electric car. The negotiations are claimed to have started in autumn 2014, before breaking off, but with a plan to periodically check in with each other in the future.
In its July issue, German publication Manager Magazin (translated here) says Apple is interested in using the i3's carbon fibre-reinforced-plastic frame for Project Titan, which was given the green light by Cook 18 months ago and has grown to form a team of several hundred employees, it has been claimed by numerous sources.
Platform sharing is common among many car makers, where the same chassis and running gear are used on a number of similarly-sized cars. For example, Volkswagen Group's A series platform is used by 13 vehicles from Audi, VW, Seat and Skoda.
An all-electric city car with a range of around 80 miles, the BMW i3 has been well received by consumers and the motoring press - including IBTimes UK. Although, as we found during our review, the UK's electric car charging network is not yet up to scratch. This will no doubt change in the coming years, as Apple works to produce its first car. A report earlier this year claimed the iPhone maker was targeting a 2020 release date.
'We are in regular talks with companies...including Apple'
In March, German magazine Auto Motor und Sport also claimed Apple was interested in the i3, but BMW denied this, stating: "We are in regular talks with companies from the IT and telecommunications sector, including Apple, concerning topics like connected vehicles. Developing or building a car is not a topic of these discussions."
IBTimes UK asked BMW for a comment, but were told the company would not be issuing one.
While Tesla leads the way with its Model S, mainstream carmakers have made a hesitant start on their move from petrol to electricity.
According to Manager Magazin, BMW is planning to announce an electric SUV to sit alongside its X3 and X5 models - and with much greater range than the i3 - by the end of the decade, while new versions of the i3 and i8, plus a convertible option for the latter, are also in the works.
Although Apple hasn't officially announced Project Titan, the company has recently hired a number of motoring industry veterans from the likes of Ford, Chrysler and Tesla.
Based in California, a few miles from Apple's Cupertino headquarters, Project Titan is led by Steve Zadesky, a veteran product designer and former Ford engineer. He has permission to create a team of up to 1,000 people to work on the vehicle project, it has been claimed by people familiar with the matter.
Zadesky worked as an engineer at Ford between 1996 and 1999 before joining Apple, where he helped create the iPod and iPhone. In 2014, Apple hired Marc Newson, an industrial designer, close friend of Apple's head of design Jony Ive, and the creator of a 1999 Ford concept car, the 021C.
Apple's board of directors contains several car enthusiasts. They include Bentley and Aston Martin owner Ive, who was a judge at this year's Goodwood Festival of Speed, Newson and Eddy Cue, who is head of internet software and services, and serves on the board of Ferrari.
© Copyright IBTimes 2023. All rights reserved.