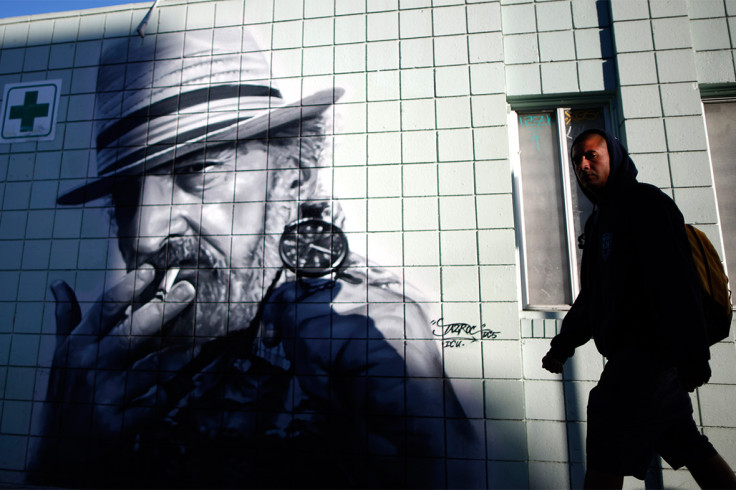 Emergency rooms in northern California are grappling with an epidemic of serious burns among pot entrepreneurs — and their family members — who are trapped in explosions as they process hash oil from marijuana plants. The hash-oil labs have become as serious a risk as explosive methamphetamine operations, says authorities.
Two teen boys recently suffered burns to as much as 60% of their bodies when they walked into what authorities say was their uncle's illegal hash-oil lab seconds before it exploded, reports the Sacramento Bee.
"I was scared they were going to die," said their mother. "I thought, 'This isn't real. This isn't happening'."
Similar tragedies have played out across northern California as state pot growers up their production along with processors of illegal butane hash oil, which is cheap and easy to make but extremely volatile.
Two of Northern California's major burn treatment centres report that injuries from butane hash-oil explosions account up to 10% of severe burn cases, more than from car crashes and house fires combined, said Dr David Greenhalgh, chief burns surgeon at both hospitals. "It's kind of an epidemic for us," he said.
At times half of all 12 beds at the burn unit at the University of California Davis Medical Center are filled with people suffering severe burns from hash-oil explosions.
Hash oil has a higher concentration of THC, marijuana's active ingredient
The problem is particularly daunting now as entrepreneurs with little experience or chemical background rush into the business with dire consequences. The "more unsophisticated manufacturers look on the internet, order up the supplies – and blow themselves up," Sacramento District Attorney Michael Ramsey tells the Bee.
Butane hash oil is a highly concentrated form of cannabis with a concentration of THC, marijuana's active ingredient, as high as 85%, compared to a typical bud's concentration of 25%. Bizarrely, it's illegal to manufacture but is legal to sell under California's medical marijuana law, meaning dispensaries must get their supply from illicit operations.
The key ingredient is compressed butane, which comes in small canisters that processors can easily buy in bulk online. The butane is shot through the marijuana being treated and acts as a solvent to extract and concentrate THC. The key danger is the vaporized butane that remains in the space and can be ignited by something as apparently minor as a spark of static electricity. In a bid to curb the dangers, state politicians introduced a bill earlier this year to limit the amount of butane that can be legally purchased by an individual.