Property Valuations Slump as UK Mortgage Lending Regime Tightens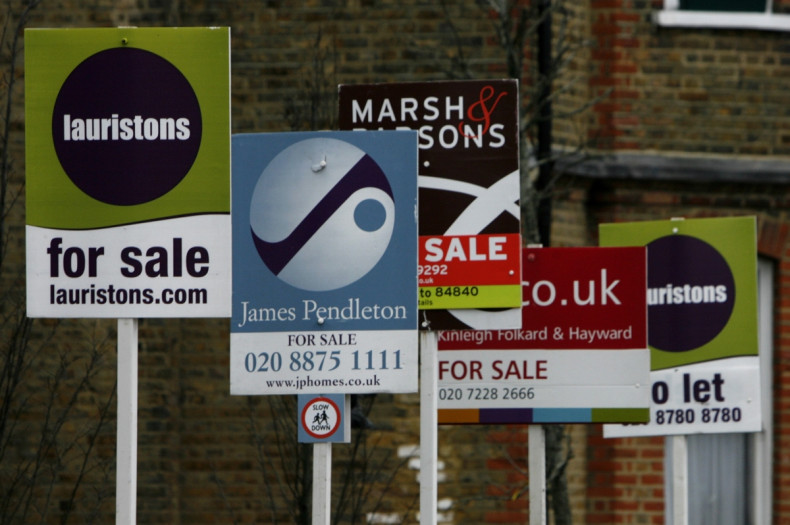 The level of property valuations slumped in March as tighter rules for mortgage lenders begin to take effect.
Property services firm Connells Survey & Valuation said it had an 11% fall in valuations by new buyers during March when compared with a year before. The number of all property valuations carried out was down 10%.
It follows a report by another property services firm LMS that said that the level of remortgaging transactions tumbled by almost a fifth in March to 19,287, the lowest since 2005 and a sign that lenders will "turn the tap off" amid new rules.
"March is usually a strong month for valuations, as the spring property market begins to heat up," said John Bagshaw, corporate services director of Connells Survey & Valuation.
"But that just doesn't apply this year. Lenders have had to devote serious time and resources, gearing up for a radically different way of assessing mortgage applications.
"This has rapidly fed through into the valuations industry, resulting in a sharp dip in the number of completed valuations."
However Bagshaw added that he thinks the March drop is a one-off "hiccup".
"There remains a significant backlog of demand from all sections of the property market, and we expect to see steady growth in the number of valuations for all purposes over the rest of 2014," he said.
Following a review into the mortgage market by the Financial Conduct Authority (FCA), the UK banking watchdog, a set of new guidelines were drawn up for lenders.
These rules force lenders to conduct more stringent affordability tests for potential borrowers.
This is to help prevent what happened before the financial crisis, when an era of cheap credit saw large mortgages – sometimes without any deposit laid down – handed to people who could barely afford the repayments.
It is also aimed at putting the brakes on the housing market in London and the south east, where property prices have rocketed in recent years as values in other regions of the UK were subdued.
Mortgages are cheaper and easier to access because the Bank of England is holding interests down, the UK economy is recovering, and there are government stimulus packages such as Help to Buy to increase the flow of home loans.
But there are concerns that when the Bank of England hikes interest rates it could spark a wave of defaults as monthly mortgage repayments rise.