A prosecutor in the US is calling for the world famous groundhog Punxsutawney Phil to be executed for getting the prediction of an early spring wrong.
Made famous in the Bill Murray film Groundhog Day, Phil emerges at the start of February every year to predict if spring will arrive early.
This year, Phil did not see his shadow - meaning spring would come early.
However, his prediction was wrong and now Mike Gmoser, an Ohio prosecutor, has filed an indictment against the beloved groundhog.
He said: "When I came to work in the wind and the cold, I said to myself something is wrong with Phil. Punxsutawney has some answers that he needs to give and I'm just going to have to indict him."
In the official-looking documents, Gmoser states: "Punxsutawney Phil did purposely, and with prior calculation and design, cause the people to believe that spring would come early.
"Contrary to the Groundhog Day report, a snowstorm and record low temperatures have been and are predicted to continue in the near future.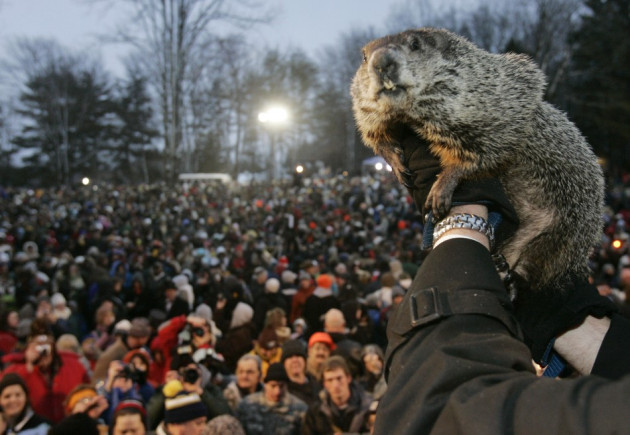 "The people further find and specify that due to the aggravating circumstances and misrepresentation to the people that the death penalty be implemented to the defendant, Punxsutawney Phil."
Bill Deeley, president of the Punxsutawney Groundhog Club, said they plan to defend Phil and will fight any extradition attempt made by Gmoser.
Mike Johnston, a retired Groundhog Inner Circle member, told Pittsburg's KDKA that Phil was right about the early spring, just not in the area Gmoser lives.
"I'm sure if you talk to the folks in Texas, they would tell you they've had spring-like conditions for the past month, much more premature, much earlier and much warmer and much hotter, so Phil was spot on."
Luckily Gmoser eventually admitted he was not serious about demanding the death penalty for Phil, and was just having "a little fun".
"I hope everyone understands it's tongue-in-cheek," he told the Washington Post.
Groundhog Day, which began in the 1800s, is celebrated on 2 February every year.