Italians are calling on the country's health minister Beatrice Lorenzin to step down following controversy around the "racist" cover of a booklet published as part of a campaign to promote fertility. It features two images that aim to highlight how "good lifestyles" can help prevent sterility and infertility.
The first image features a group of four white people on a beach with the caption "the good habits to promote". The second image shows a group of people – some of whom are black, wearing hoodies and smoking what appears to be cannabis – and is captioned "the bad 'companions' to abandon".
Italian news agency Ansa reported protesters gathered on the streets of Rome calling for the minister to leave her post. Twitter users posted a picture of a group of people outside a building "waiting for the minister Lorenzin to step down".
The booklet is part of a campaign launched by the health minister to tackle low birth rates in the country and shed light on health issues that can affect fertility.
As part of the initiative, the ministry designated 22 September as "Fertility Day" , during which events will take place in four cities - Roma, Padova, Bologna and Catania – to highlight methods that can help prevent infertility.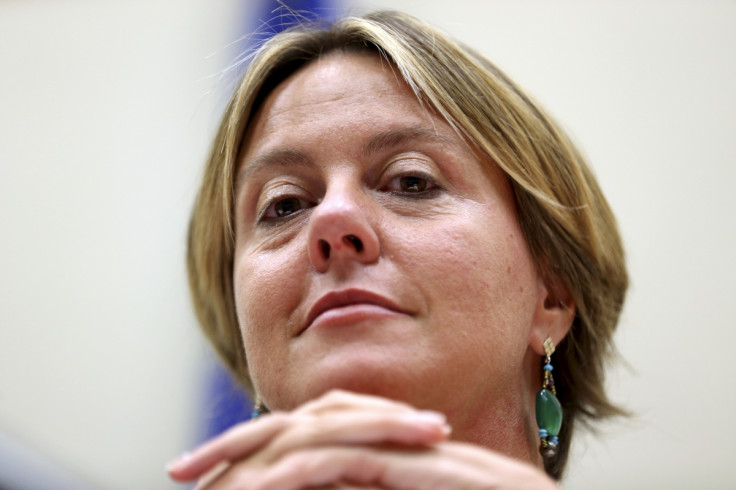 Both pictures are available on stock image websites. The first one was previously used by the UK-based Penny Hill Dental Care practice.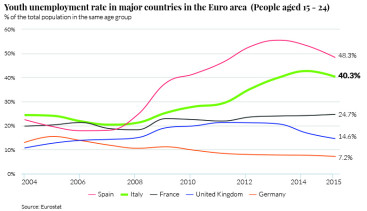 The second image appeared in a poster highlighting the problem of drug use, particularly heroin, in Arizona. It was also used by the Narconon branch of Scientology, which provides drug rehabilitation services, according to Il Corriere della Sera.
The pro-fertility campaign received very negative responses with people criticising the decision to encourage Italian families to have more children in spite of the stagnant economy and high unemployment rates in the peninsula.
Since the first attempt to shed light on the issue made earlier in September, the campaign has been deemed as offensive, sexist and racist, prompting Lorenzin to order changes to the slogans and images used.
Some people also compared the campaign's messages to the slogans disseminated during Italy under Mussolini and Nazi Germany.
Similarly to the outrage sparked earlier in September, Italians have once again taken to social media to comment on the campaign using the hashtag #FertilityDay. Events to protest against the initiative will be held in various locations under the slogan "Fertility Fake".
On Twitter, one user posted a picture of a group of people "waiting for the minister Lorenzin to step down".
Another Twitter user posted a picture of Bob Marley with the caption: "Black, long-haired, with rasta, smoked weed and full of 'bad companions', He had 13 children".
The Health Ministry has not responded to a request for comments on the accusations of racism. However, Lorenzin rejected the claims in a statement and said: "The photos represent a homogeneity of people, as is the multi-ethnic society in which we live. Racism is in the eye of the beholder."