Protesters clash at anti-Islam demonstrations in Australia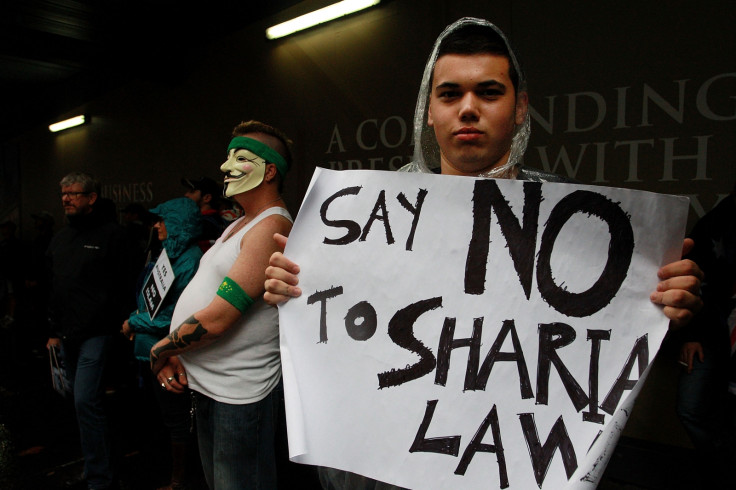 Reclaim Australia and anti-racism protesters clashed, as the anti-Islam protest group held demonstrations against held across Australia.
The group, which opposes the 'Islamisation' of Australia, halal products and Sharia law, organised rallies in 16 cities and towns across Australia, where counter-protests were organised by groups opposed to racism, reports ABC.
In Melbourne, Australia's second-largest city, four people were treated for minor injuries, said a spokesman for the Victoria state ambulance service, reports the Daily Mirror.
Police struggled to hold back rival groups, and three people were arrested in the city's Federation Square.
In Sydney, about 500 people gathered in the city centre, and counter-demonstrators stormed the Reclaim Australia stage, where group organisers were preparing to address the crowds, and were removed by police.
Promoting race hate
Clare Fester, who organised the counter-rally in Sydney, said Reclaim Australia aimed to foster racial hatred and divisions within communities.
"It's quite clearly an attack on Muslims and Muslim communities in this country," she said.
"It's all about halal food, sharia law, banning the burka.
"[It's] something I think that's been encouraged by mainstream politicians as well, with Abbott attacking Muslim leaders and telling them they need to stamp out extremism that really doesn't exist, certainly not in Australia."
However, Reclaim Australia spokesman John Oliver said that the group was not racist but was opposed to extremist Islam.
"We're not against any particular race or any particular religion," he said. "We're against the extremists of one particular religion.
"I know in Sydney and Melbourne they've got Muslims already signed on to attend because they can see what's happening and they don't like what's happening."
In Europe, a number of anti-Islam protest groups have emerged, including the EDL in the UK, and Pegida in Germany.
Recent rallies by Pegida in Europe drew thousands, and the group was criticised by German chancellor Angela Merkel. However, rallies for Pegida's UK branch have only drawn a handful of protestors.
© Copyright IBTimes 2023. All rights reserved.