Protesters storm Air France headquarters and rip managers' shirts off their backs [Photos]
Union activists protesting against proposed redundancies at Air France stormed the airline's headquarters during a meeting about the job cuts, and attacked two managers, ripping their shirts off their bodies. Angry staff, waving banners and flags, forced their way through a gate and entered the building where the meeting was held at Air France's headquarters near Charles de Gaulle airport, north of Paris.
Xavier Broseta, the airline's human resources manager, and Pierre Plissonnier, vice-president of the Air France hub at Orly airport, fled, one bare-chested and the other with his shirt and suit jacket shredded. The two men scaled a fence under police protection. Air France said it would file a complaint for aggravated assault.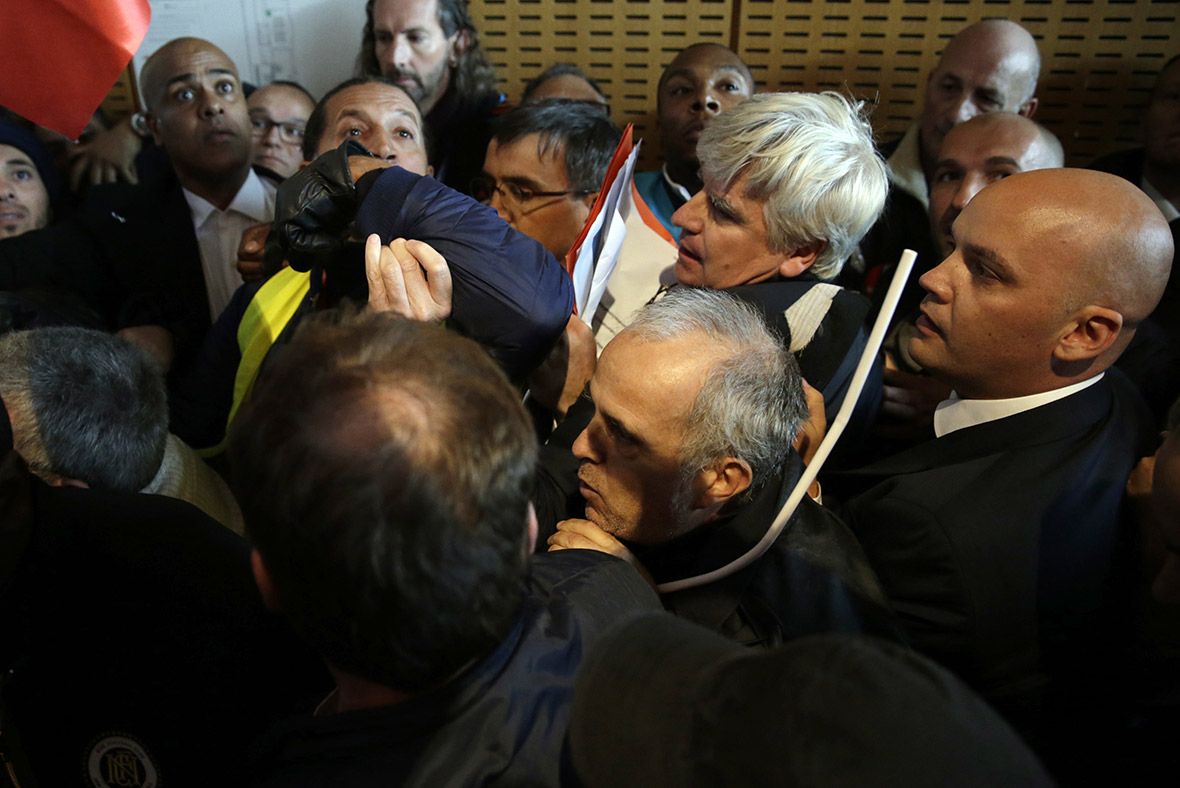 Air France confirmed in the meeting that it planned to cut 2,900 jobs by 2017 and shed 14 aircraft from its long-haul fleet, two union sources said. The cuts include 1,700 ground staff, 900 cabin crew and 300 pilots. The long-haul business would be reduced by 10%. The French airline also wants to cancel its order for Boeing 787 Dreamliner aircraft, the sources added. Air France-KLM currently has 19 787-9 and six 787-10 jets on order.
© Copyright IBTimes 2023. All rights reserved.