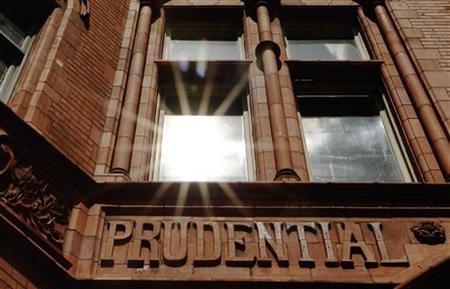 Prudential's £35.5bn AIG deal appears on the verge of collapse as shareholders rebellion continues.
The deal, which has failed to secure a price cut Tuesday, is pushing up the shares of Prudential up to 578.50 (+37) by 3:16 pm (BST).
Robin Geffen, Neptune Asset Management, meanwhile, who has been acting through a shareholder group advising shareholders not to support the deal claims that the 'deal is not formally off' and shareholders should continue to put in their 'no' votes ahead of the June 7th deadline:
"This is so close to the wire that most people have already voted." he said, "I really didn't think it would get this far because some of the biggest houses in the City are against this deal. What is extraordinary is that the management did not seem to realise the strength of the sentiment."
Britain's largest insurer had proposed to shave $5 billion off its cash-and-shares offer, reducing it to $30.38 billion in order to please shareholders against the deal.
However, this offer has been ignored by AIG leading analysts to pronounce the deal 'dead in the water'.
"The good thing would be for the Pru to withdraw gracefully," said Paul Mumford, senior fund manager at Cavendish Asset Management. "If they do put it to a vote, I'd be very surprised if shareholders vote it through."
Prudential said it would make a further statement "when appropriate."