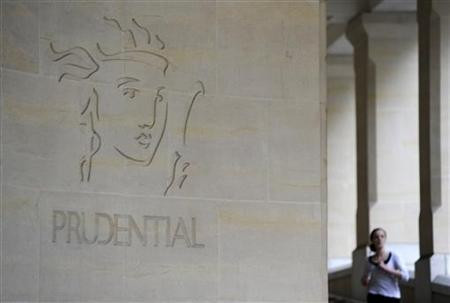 Shares in Prudential were down on the FTSE 100 in afternoon trading, ahead of the group's first half results, which are due out tomorrow.
Despite the fiasco surrounding the failed takeover attempt of the Asian operations of American Insurance Group, tomorrow's results are expected to be broadly positive.
In May the group reported a rise in UK sales of seven per cent, while Asian sales made strong gains of 30 per cent. The group's Investment Management division was also reported as performing well.
Keith Bowman, analyst at Hargreaves Lansdown, said investors could expect to see strong Asian sales once again from tomorrow's results.
He said, "Asian sales are expected to remain strong, whilst any strategic update is unlikely. Market opinion currently denotes a buy ahead of the results".
By 14:35 shares in Prudential were down 3.26 per cent on the FTSE 100 to 563.50 pence per share.