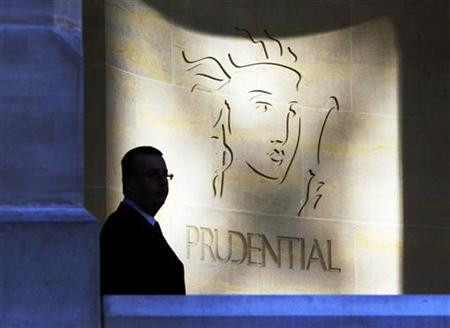 Prudential shares have risen on the FTSE 100 today amid news that the insurance company's bid for AIA may fall through.
Report suggest that the group's head, Tidjane Thiam is desperately trying to renegotiate terms of its £23bn takeover after shareholders refused to back the bid.
'It seems to me there is a lot of negativity around and it is a high hurdle they have to overcome,' said one analyst who refused to be named.
If it does not go through, Prudential face a hefty break fee of £153 million and Tidjane could face losing his job barely six months in.
The bid has until 7 June to be renegotiated before it goes to vote and if shareholders refuse to back the deal, Prudential could face hefty monthly fines if delayed beyond August.
Analysts have debated over the deal since it was announced, with some suggesting that the deal may be a step too far for the company which has to launch a massive rights issue (£21bn) in order to secure the deal.
Prudential retaliated by saying that the $35.5bn it plans to pay for AIA will almost double in value to $60bn in three years' time.
Shares in the British insurer group closed up 6.83 pct at 547.50.