The much-anticipated PlayStation 4, believed to be codenamed Orbis, is expected to have a November release in the United States. A report from Kotaku indicates there will be two models, priced at $429 and $529 respectively. This translates into roughly £280 and £342 respectively, However, it should be noted that this is speculative pricing.
Meanwhile, the PS4's UK release date is believed to be in the spring of 2014, which, if true, would be consistent with Sony's launch trends for gaming consoles.
Kotaku's report also suggests the new console can now be remotely controlled - by a smartphone or tablet. A source indicated this allows gamers to make a purchase using either the phone or the tablet and these are then downloaded to the console. In addition, this form of control also allows gamers to chat with PS4 friends without being connected to the console.
The flipside is online features of the PS4 will require a premium subscription, like the Xbox Live service. The new online service to be set up by Sony will named PlayStation World and this will replace PlayStation Plus.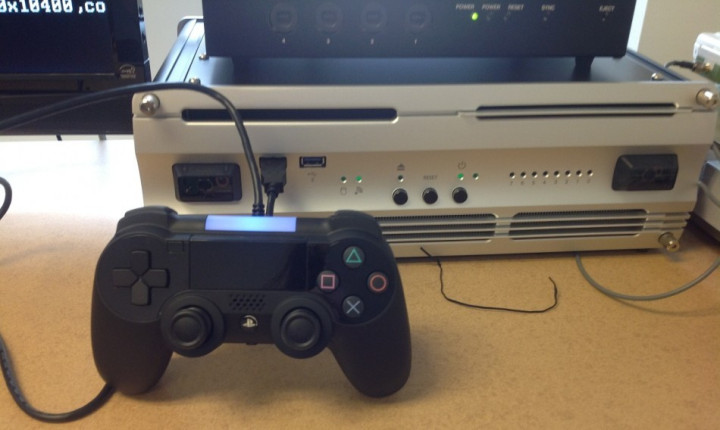 Also rumours of the new version of the PS4 controller, with a touchpad and re-designed triggers and D-Pad, may well be true. An earlier IBTimes UK report showed photographs released by Destructoid. And these have now been verified by Kotaku's source.
The presence of motions sensors (split into halves for each player's control in co-op games) may also be true. The source added the new console will come with a PlayStation Eye - allows you to watch friends play games on your dashboard, even if you don't own that particular game.
Sony has scheduled a meeting in New York City for 20 February and it is widely expected that the company will be revealing the launch of PlayStation 4.
IBTimes UK will be reporting live from the event in New York City and speaking to Sony insiders for more information on the next generation of game consoles.
For a detailed and in-depth round-up of all the rumours and specifications, click here.