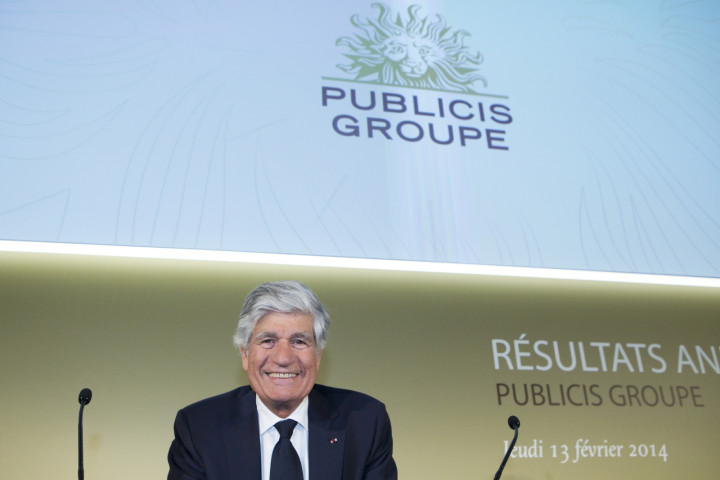 Publicis has agreed to acquire US-based internet marketing specialist Sapient, as the French advertising major continues with its effort to boost operations in the US after its mega merger with Omnicom failed.
Publicis will pay $3.7bn (£2.3bn, €2.7bn) in cash for Sapient, which made $85.9m profits and $1.36bn revenues in 2013. The boards of both companies have approved the deal.
"Sapient is a 'crown jewel,' a one of a kind company born in the technology space with strengths in marketing, communications, consulting and omni-channel commerce, all of which are equally important to best help clients achieve their digital transformation," Maurice Lévy, chairman and CEO of Publicis Groupe, said in a statement.
"It will also give Publicis Groupe access to new markets and creating new revenue streams."
Levy added that the acquisition fulfills many of his company's objectives such as enhancing leadership position in digital marketing and deriving 50% of its revenues from digital and technology three years ahead of our 2018 plan.
"This transaction provides substantial value to our shareholders, offers an ideal cultural match for our people and provides an opportunity to share a wealth of new capabilities with our clients," Alan Herrick, Sapient CEO, said.
The combined company is expected to have more than €8bn in revenues with about €1.3bn in EBITDA and more than 75,000 employees across the globe. It is also expected to be accretive to Publicis Groupe's headline earnings, and generate run-rate annual cost synergies of €50m.
Sapient's clients include Fiat, Unilever, and Marks & Spencer.
Herrick will continue to head Sapient and will join Publicis' management team. Jerry Greenberg, the current co-chairman of Sapient's board will become a board member of Publicis.
The deal comes after Publicis' $35bn merger with peer Omnicom Group collapsed due to "difficulties in completing the transaction within a reasonable time-frame".
Paris-based Publicis Groupe and New York-based Omnicom proposed a merger of equals in July 2013 to oust market leader WPP from the No 1 spot. The combined company was expected to have a valuation of $35bn. The all-stock transaction was expected to be completed by the first quarter of 2014.