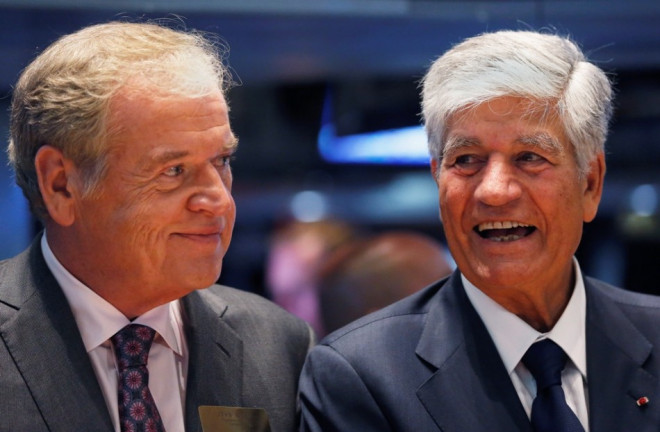 Advertising firms Publicis and Omnicom Group have some key issues to resolve before their planned $35bn merger can be concluded.
There is disagreement over who will be the merged group's chief financial officer; which firm will be listed as the buyer on official filings to the US; and questions surrounding the merged entity's tax residency.
France's Publicis and Omnicom Group of the US agreed to merge in an all-stock transaction in July 2013; Maurice Levy, the head of the Paris-based firm and John Wren, his opposite number at Omnicom are working to settle the CFO issue, Reuters reported.
Publicis wants its CFO, Jean-Michel Etienne, to get the top finance job while Omnicom prefers its CFO, Randall Weisenburger.
The row over the CFO and the firms' inability to agree on other issues, like whether or not to seek double residency for tax purposes in both Britain and the Netherlands, has raised doubts as to whether executives and staff in the two companies will be able to work together if the merger goes through.
'Accounting Acquirer'
No decision has yet been reached as to who will be listed as the "accounting acquirer", which is the buyer from an accounting standpoint, on official filings to the US Securities and Exchange Commission.
In an acquisition, the accounting acquirer is the party that bags a bigger share of equity and voting rights in the new company.
In the Omnicom-Publicis merger, both sides are to receive an equal stake and voting rights in the new entity, so several criteria must now be examined to decide which side is the accounting acquirer.
Robert Willens, a New York-based corporate tax and accounting analyst, said the row over the accounting acquirer pointed to a disagreement over management control.
"That could be symptomatic of other, more deep-seated conflicts between the companies," Willens told Reuters.
Martin Sorrell, CEO of rival WPP, said on 25 April that most people he was talking to told him there was now a third to a half chance that the merger would not be completed.
Tax Residency
According to statements from the firms, the two sides had not yet been able to secure approval for their plan to have a tax residency in Britain, while being legally based in the Netherlands.
The Dutch have so far rejected the idea that the merged entity could be legally headquartered in their country but not be subject to local tax rule.
Prior to the merger, Omnicom and Publicis ranked second and third, respectively, as the largest advertising groups in the world behind WPP.
Publicis brings a large portfolio of digital assets, including Digitas, LBi International and Razorfish, a client roster including Bank of America, Coca-Cola and BMW, as well as agencies in emerging markets.
According to ZenithOptimedia, a Publicis researcher, global ad spending will rise by about 5.1% in 2014, up from 3.5% in 2013.