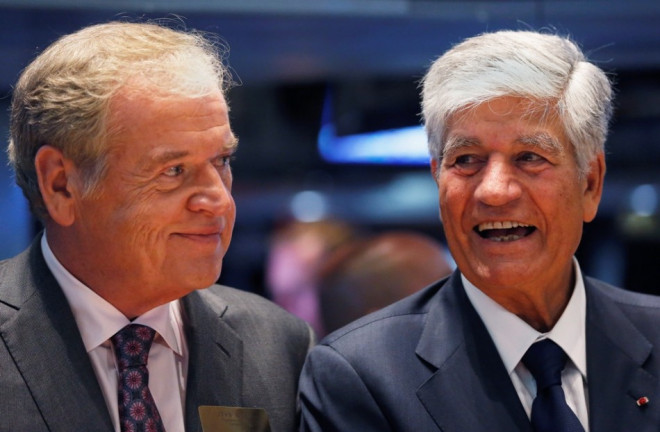 Advertising giants Publicis and Omnicom have terminated their proposed merger to create the market leader in the sector, citing "difficulties in completing the transaction within a reasonable time-frame".
"The challenges that still remained to be overcome, in addition to the slow pace of progress, created a level of uncertainty detrimental to the interests of both groups and their employees, clients and shareholders," Maurice Lévy, CEO of Publicis, and John Wren, CEO of Omnicom, said in a joint statement.
"We have thus jointly decided to proceed along our independent paths. We, of course, remain competitors, but maintain a great respect for one another."
The decision has been approved by the boards of both companies, who released each other from all obligations with respect to the transaction. The companies agreed to terminate the deal with no break-up fee.
Paris-based Publicis Groupe and New York-based Omnicom proposed a merger of equals in July 2013 to oust market leader WPP from the No 1 spot. The combined company was expected to have a valuation of $35bn (€25.2bn, £20.6bn). The all-stock transaction was expected to be completed by the first quarter of 2014.
The companies expected cost efficiencies of around $500m and access to a wider range of clients from the combination. The deal would have expanded the geographical reach of both companies, helping them negotiate better advertising rates for media placements on the internet, television and print for their clients.
On 9 January this year, the European Union's antitrust regulators cleared the $35bn merger between Omnicom and Publicis. In addition, Publicis's Levy revealed that Chinese authorities were on the cusp of approving its mammoth merger.
However, there were reports that the companies faced key issues such as who would be the merged group's CFO, which firm would be listed as the buyer on official filings and which country would be the tax domicile.
Publicis's Levy and his Omnicom counterpart Wren were to become the co-CEOs of the merged entity.