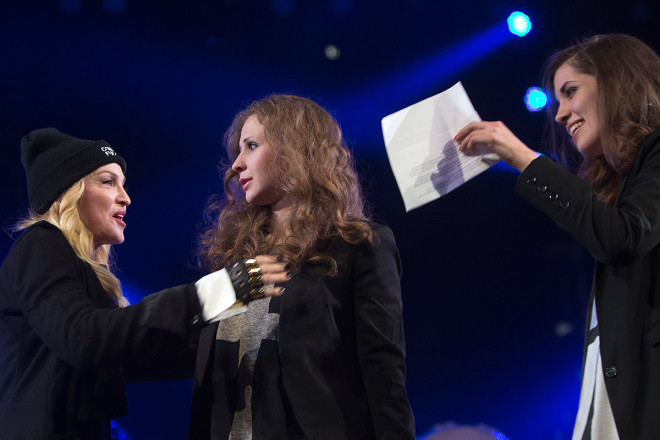 Pussy Riot members Nadezhda Tolokonnikova and Maria Alyokhina have been arrested in the Russian city of Sochi, the site of the Winter Olympic Games, according to reports.
The pair, released from prison in Russia inDecember in a surprising amnesty by Vladimir Putin, have now been held by the Federal Security Service (FSB).
Tolokonnikova tweeted:
A rough translation reads: "Detained near the seaport of Sochi on criminal charges."
Maria Alyokhina said they have been detained at the church of the Archangel Michael.
Tolokonnikova said she was "accused of robbery".
The political opposition Voina group tweeted that the duo were in Sochi to perform and record a music video for a new Pussy Riot song entitled Putin Will Teach You To Love The Motherland.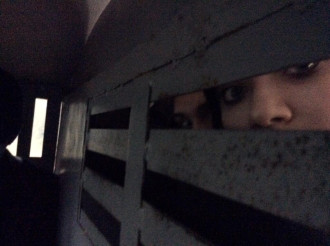 Early in February, Tolokonnikova and Alyokhina appeared at an Amnesty International concert with queen of pop Madonna.
Dressed in tunics with crucifixes on the front, the pair, who were imprisoned for staging a "punk prayer" in Moscow Christ the Saviour Cathedral, chanted: "Russia will be free."
And that performance sparked even more controversy for the punk band.
A letter, signed by six members of the group and posted on the Pussy Riot blog, said that selling concert tickets "is highly contradictory to the principles of Pussy Riot".