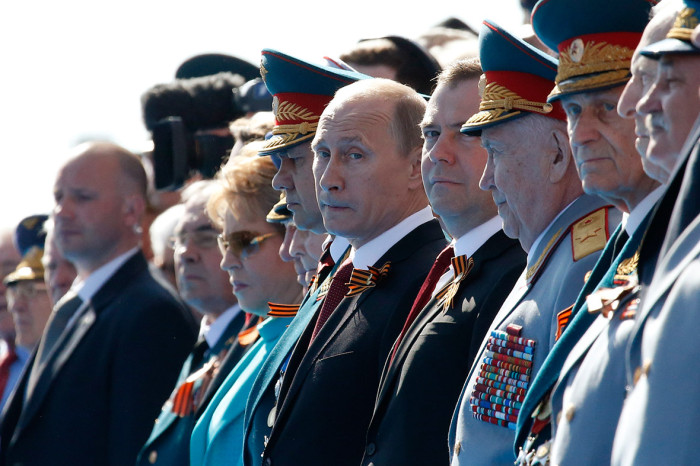 Russian President Putin has backed calls for the people of Volvograd to vote on whether to give the city its former name, which despite being in use for a mere 26 years has become synonymous with the most terrible battle of World War II: Stalingrad.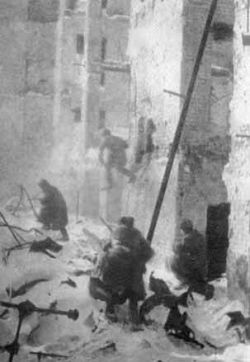 Asked by a Russian veteran at the D-Day Commemorations in Normandy if he agreed with plans to hold a city-wide referendum on the proposed name change, the Itar-Tass news agency quoted Putin as saying "We will do as the residents say." The President's spokesman Dmitry Peskov says Putin was responding to a question on whether to hold a referendum and wasn't expressing a view on the name-change itself. "When answering the question of veterans in Normandy, Putin noted that this was not among his prerogatives - to decide on renaming a city or a town," Peskov told the Russian News Service.
This city on the banks of the Volga was known as Tsaritsyn for 300 years before being renamed Stalingrad in honour of former Soviet leader Joseph Stalin. During World War II the city's defenders managed to hold back the German Sixth Army and 4th Panzer Army with Luftwaffe air support for six months, but at a terrible cost: between one and two million people died. The siege was vividly described in Antony Beevor's non-fiction book and in the novel "Life and Fate" by Vasily Grossman.
The battle was a turning point in World War II but the city's name was also tainted by its association with Stalin, who was responsible for tens of millions of deaths during his reign. However now some locals believe it would be possible to bring back the name Stalingrad without resurrecting Stalin himself.
"The word Stalingrad already has a life of its own, independent of the name Stalin," Russian Orthodox church spokesman Vsevolod Chaplin told Interfax. "It's associated with the victory in a famous battle, with a certain part of our history."
However with nearby Ukraine on the verge of civil war, some people are uneasy at the idea of another reminder of World War II. When the proposal was last put forward in 2012 60% of locals voted against the switch; but that was before the situation deteriorated in Ukraine.
Now some pro-Russian militants compare the Ukrainians to Nazis; the accusation has a special resonance here because some Ukrainians actively supported the German invasion. On the other hand many Ukrainians are deeply hostile to Russia because of the famines Stalin precipitated in the 1930s. In this much-buffeted region, a name can be far more than just a name.