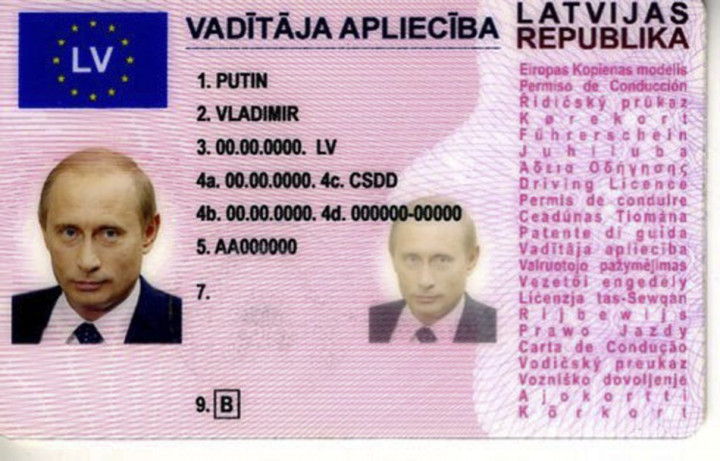 A 27-year-old train passenger attempted to use a fake ID with the photograph and name of Russian president Vladimir Putin in Germany.
German Lucas Baier, who bears a striking resemblance to Putin, was on a train from Salzburg to Munich when he was asked for identification by an inspector.
When he showed the official a driving licence with the image and details of the Russian leader the card was confiscated.
Baier said that he had bought the fake ID at a flea market in Russia.
"I was always being ribbed about it (the resemblance)," he said. "On holiday I saw a realistic looking driving licence in his name, so I snapped it up," Baier said.
He was issued with a caution and told that future attempts to pass off a false ID as genuine would result in a fine.
The licence had apparently been forged in Latvia, and authorities there confirmed the document was a "convincing fake".
"Every licence issued in Latvia is recorded in an official register and has a unique number," they said in a statement, confirming that no licence had ever been issued to Putin.
Coincidentally, Baier was close to his doppleganger this week, as Putin was in Hanover for talks with German chancellor Angela Merkel. He was attacked and branded a "dictator" by a topless female protester belonging to activist group Femen.
He attempted to laugh off the incident, claiming he "enjoyed it".
Last year, an underage drinker in Cornwall, UK, attempted to use a fake ID with the details of fictional character Rodney Trotter from the TV comedy Only Fools and Horses.
A teenager in Nottinghamshire was recently found to have successfully bought alcohol using a false ID bearing the image of cartoon character Bobby Hill from TV series King of the Hill.