A new declassified report says that Russian President Vladimir Putin "ordered" a campaign to influence the 2016 US presidential election, according to a report by American spy chiefs.
A 25-page public version of the report was released on Friday 6 January by US intelligence officials after they had briefed President-elect Donald Trump and top lawmakers.
The report says that the Kremlin sought to influence the presidential election race between Hillary Clinton and Trump and embodies the most recent expression of Moscow's desire to frustrate the Democratic party.
The report added that the scope of Russia's activities was significantly larger compared with previous operations.
Trump said afterwards that he had a "constructive" meeting with intelligence officials, but said Russian attempts to influence the election had "absolutely no effect" on the outcome.
In contrast top Democrat Nancy Pelosi said that the revelations in the report were "stunning" after getting a briefing herself.
The report says that Moscow had a "clear preference for Trump to win and so accessed "elements" of multiple state and local electoral boards.
They also allege that Russian hackers accessed the emails of the Democratic National Committee (DNC) and Clinton's campaign team before handing the material to WikiLeaks in an effort to swing the election in favour of the bombastic billionaire.
"We also assess Putin and the Russian government aspired to help President-elect Trump's election chances when possible by discrediting Secretary [Hillary] Clinton and publicly contrasting her unfavourably to him," it read.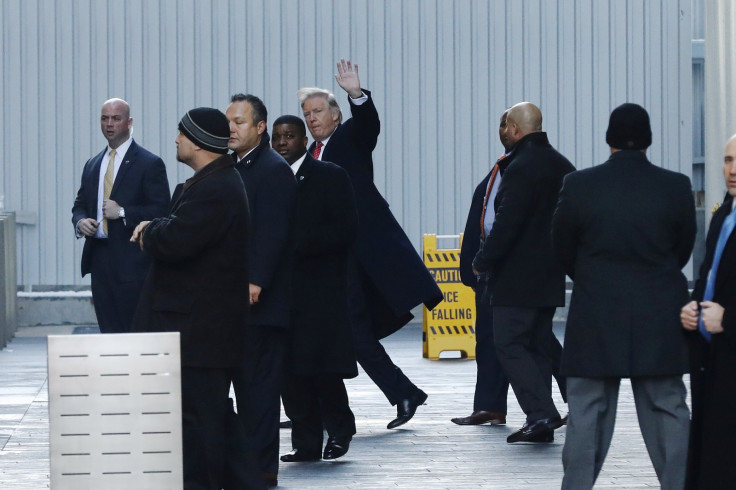 As early as October the Office of the Director of National Intelligence (ODNI) said the responsibility for the hacking and theft of emails from the DNC and also the breach of the Democratic campaign in the spring and summer was tied to Russia.
Russia has repeatedly denied taking any part in any cyber attacks against the US or the Democratic party, while WikiLeaks founder Julian Assange says that no Russian officials handed them leaked emails.
Trump had dismissed the hacking controversy as a "political witch-hunt" but said that he plans to appoint a team to "aggressively combat and stop cyber attacks". The property mogul also claimed there were attempts to hack the Republican National Committee.
He said of meeting the intelligence officials according to Sky News: "I have tremendous respect for the work and service done by the men and women of this community to our great nation."
He went on: "While Russia, China, other countries, outside groups and people are consistently trying to break through the cyber infrastructure of our governmental institutions, businesses and organisations including the Democrat National Committee, there was absolutely no effect on the outcome of the election."