'Tell us where he is!' pleads wife of jailed Russian activist Ildar Dadin
The whereabouts of Anastasia Zotova's husband have been unknown for more than a month.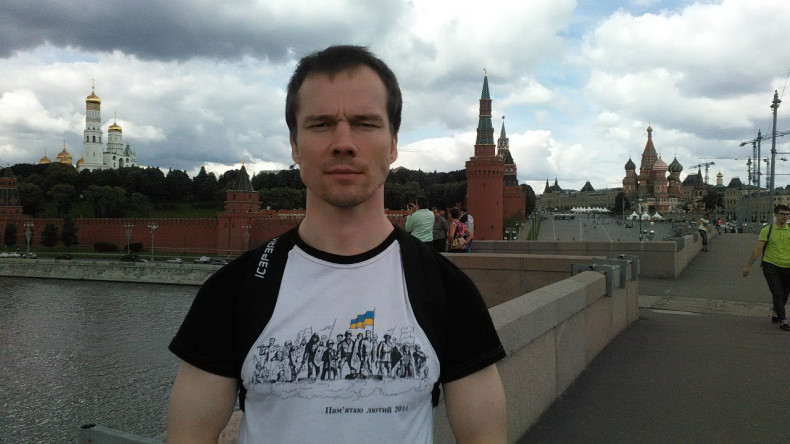 The wife of a jailed Russian activist who has not been heard from in the country's notorious prison system for more than a month, has told IBTimes UK she fears for his life.
In December 2015, Ildar Dadin, now 34, became the first person convicted of a law introduced the previous year called Article 212, which banned protests in Russia without official permission. His actions started as one-man pickets in support of defendants facing charges after an anti-government rally in May 2012.
During his three-year sentence, which was shortened by six months, he was moved from Moscow's Medvedkovo prison to a penal colony to the northern Karelia region on September 2016.
However, since a letter he wrote emerged accusing his captors of abuse and torture, he has not been heard of since 2 December, sparking a Twitter campaign called #ГдеИльдарДадин (Where is Ildar Dadin?)
In the letter he wrote of how he was beaten, hung up by handcuffs and threatened with rape.
From Moscow, his wife Anastasia Zotova said: "I hope that now they will not do anything to him because a lot of people know about the torture in prisons."
She filed a formal request with the country's Federal Penitentiary Service asking where he was. She is afraid that his speaking out about prison conditions in Russia might provoke officials to punish him.
"He told me awful stories, not about torture but about how he felt. He recalled the George Orwell novel (1984) when the hero Winston was under torture he said: 'Take my girlfriend but not me.' He said that thoughts like this came to mind, it is almost impossible to feel human during all that, because they do awful things," she said.
Social media campaign: Where is Ildar Dadin?
There have been demands from groups such as the For Human Right organisation in Russia asking authorities to reveal Dadin's location.
In November, Amnesty International called for his release, saying his allegations are "the latest in a string of credible reports indicating that torture and other ill treatment are being widely used in the Russian penal system with impunity, with the aim of silencing any form of dissent."
But it was the groundswell of support on social media has taken her by surprise. Zotova said: "When he was sent to prison, not that many people reacted, and I thought: 'OK, Russian people don't care about legal issues and courts and police actions. But now I am surprised, because a lot of people say that they are worried about Ildar.
"And of course it is unpleasant for me and his family but on the other side I can say that people in Russia have no influence on power, on our institutions. For example I think they can kill any prisoner they want and we in Russia can't do anything. We can write in and say: 'It is awful, we are so angry,' people will write but they will not take to the streets, so our government doesn't feel danger."
In December, Russia's Federal Penitentiary Service confirmed that Dadin had been moved from Karelia to a different facility for his safety but did not say where.
Zotova, who will be spending her second Russian Christmas (7 January) without her husband, said she had been told by the prison service and the prison ombudsman that he was OK but still neither she nor her lawyer knows where he is.
"I prefer to hope that it will be all OK because it is easier to hope than not to hope. In Russia, we only want to live like other people, to have children, to work to spend time together, we don't want to do a revolution or be politicians," she told IBTimes UK.