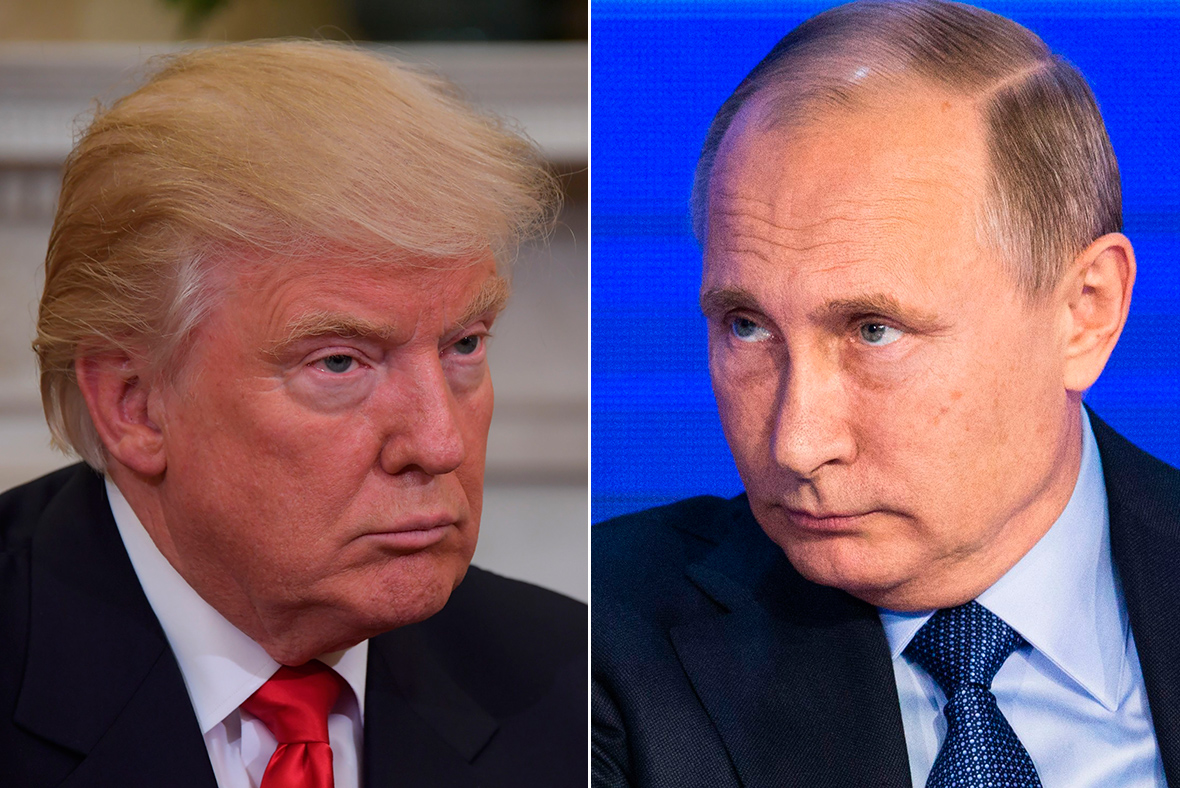 It has been reported that Vladimir Putin is ''ready to provide recording'' of the exchange between President Donald Trump and the Russian foreign minister Sergey Lavrov.
The AFP reported on Wednesday 17 May that the Russian president had a recording which he was ''ready to provide''.
The exact nature of the recording is unknown, if it was a recording that was made in secret or openly by those present at the meeting.
Present at last week's meeting inside the Oval Office were:
US:
Donald Trump – President
Rex Tillerson – Secretary of State
H.R. McMaster – National Security Adviser
Dina Powell – Deputy National Security Adviser
Russia:
Sergey Lavrov – Russian Foreign Minister
Sergey Kislyak – Russian ambassador to the US
Other Russian aides and the TASS Russian news agency
It comes amid growing concerns in Washington about the nature of the relationship between Trump's team and Russia.
Alarm bells were raised when no US media was allowed into the meeting whereas Russian press were present for at least part of the talks.
There were further concerns when it came one day after Trump decided to fire FBI Director James Comey while the bureau investigated his campaign's alleged ties to Russia.
It soon emerged that Trump had told the Russians classified information about military operations involving Isis.
And later in another twist to the tale, it came out that Trump had allegedly asked Comey in February to stop his investigation of former national security adviser Michael Flynn.
.