Putin Seeks Talks on 'Statehood' for Southern and Eastern Ukraine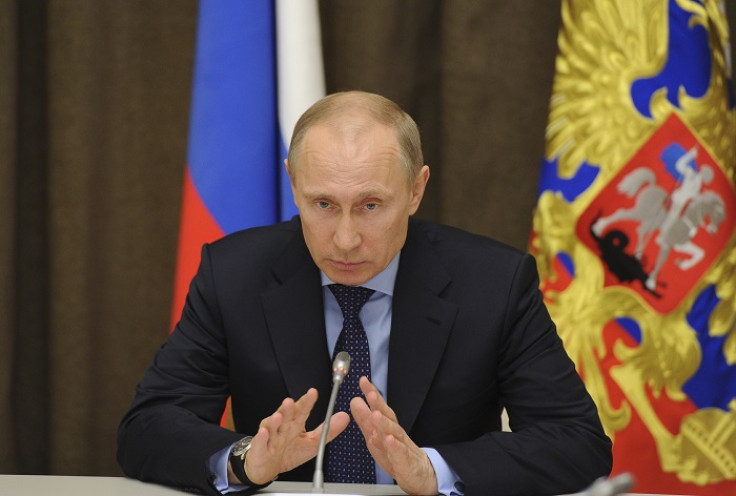 Russian President Vladimir Putin has sought immediate talks on "statehood" for southern and eastern Ukraine, changing his earlier call for federalisation and increased rights for the region.
In an interview with Channel 1 state television, Putin clarified that talks between Ukrainian authorities and separatist leaders in the east should begin immediately be "not just on technical issues but on the political organisation of society and statehood in southeastern Ukraine", reports Reuters.
Moscow could not stand aside while people were being shot "almost at point blank", he said.
Putin's spokesman, Dmitry Peskov, later said the Russian president was not talking about "Novorossiya's" (New Russia, the term used by the rebels for their territory) independence from Ukraine but rather "inclusive talks".
Putin's remarks follow a European Union ultimatum to Moscow to change course within a week or face new sanctions.
Earlier, during a public appearance, Putin had compared the Kiev government with Nazis and warned the West not to "mess with us".
He described Russians and Ukrainians as "practically one people" and spoke of Russia's nuclear power to warn the West.
US Senators Seek Action
Meanwhile, US Democratic and Republican lawmakers have urged Washington to arm the Ukrainian government to repel Russia's invasion of the country.
President Barack Obama had ruled out US military action in Ukraine, favouring a diplomatic solution, but Senator Robert Menendez believes that the changed circumstances may see a change in this stand.
Kiev has refused to negotiate with pro-Russian rebels, calling them "international terrorists" and Russian puppets.
Deputy leader of the rebel Donetsk People's Republic, Andrei Purgin, said he was due to participate in talks in the Belarus capital Minsk.
Meanwhile, the four-month-long conflict has moved to the sea. The separatists said they had fired on a Ukrainian vessel in the Azov Sea using land-based artillery, and a military spokesman in Kiev said a rescue operation was under way.
The separatists claimed another victory following the withdrawal of Ukrainian soldiers from the airport at Donetsk.
The past week saw Ukrainian forces retreat under a new rebel advance, with Ukraine's Western allies claiming columns of Russian troops had come to the aid of a collapsing rebellion.
The rebels referred to thousands of Russian troops who fought on their behalf while "on leave".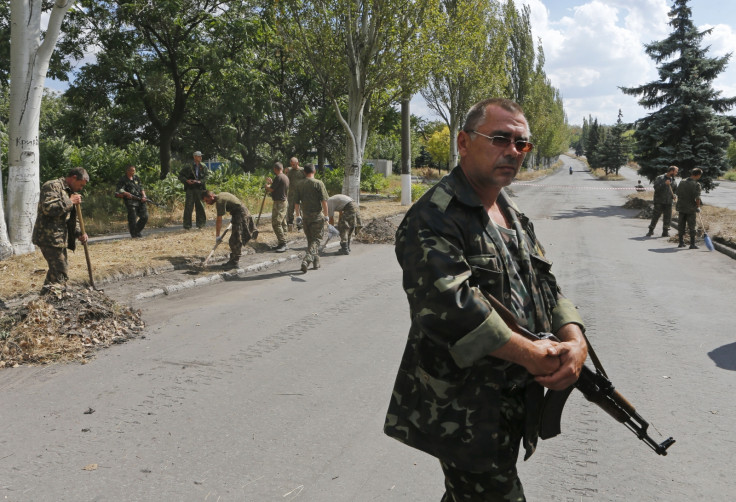 Moscow insists the troops fighting in Ukraine are a small party of soldiers who crossed the border by accident.
The US and EU have gradually tightened economic sanctions against Russia, first imposed after Moscow annexed Crimea in March following the ousting of Kiev's pro-Russian president by protesters. Germany suspects Moscow of trying to create a land corridor to supply Crimea.
© Copyright IBTimes 2023. All rights reserved.