Ukraine Crisis: Captured Russian Paratroopers in Troops Swap with Ukrainian Soldiers
Ten Russian soldiers captured near Donetsk exchanged with 63 Ukrainian troops.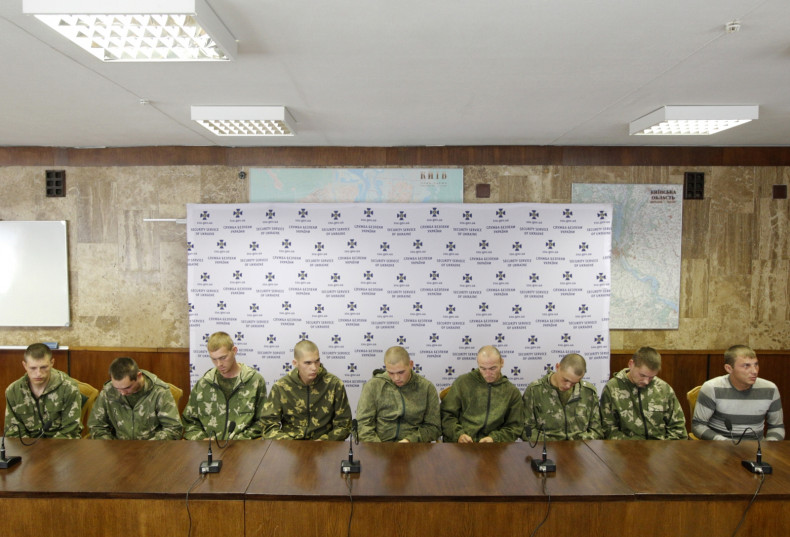 Ten Russian soldiers who were captured in Ukraine have been returned to Moscow in a troop exchange deal.
The paratroopers were handed over to Russian authorities in an early morning swap at the Nekhoteevka border crossing, near Kharkiv, Russian military officials said.
In exchange, Russia sent back to Kiev 63 Ukrainian soldiers who crossed into its territory last week.
"The negotiations were very difficult. However, common sense prevailed, and all ended well," Russian Major-General Alexei Ragozin told Ria news agency. "The most important thing is that all the guys are now back with us."
The Russian paratroopers were captured by Ukrainian forces earlier this week, near Dzerkalne village, 50km (30 miles) southeast of Donetsk, causing great embarrassment to the Kremlin, which continues to deny it directly or indirectly supports a pro-Russian insurgency in eastern Ukraine.
Russian president Vladimir Putin claimed his paratroopers had mistakenly crossed into Ukraine as they "got lost".
The Ukrainian government said the 10 soldiers from the 331st regiment of the 98th Svirsk airborne division, were on a "special mission" in support of rebels instead.
EU issues ultimatum
On the other hand, Ragozin said that the 63 Ukrainian soldiers were some of the hundreds who crossed into Russia to flee fighting against the insurgents in recent weeks.
Meanwhile the US has welcomed an ultimatum by the European Union to Moscow demanding Russian troops withdraw from Ukraine.
EU leaders warned they will impose tougher economic sanctions on Russia if it doesn't course in Ukraine within a week.
The EU demanded the Kremlin to "immediately withdraw all its military assets and forces from Ukraine," or face further restrictive measures.
"If Russia continues to escalate the crisis it will come with a high cost," said EU Commission President Jose Manuel Barroso. "It's time for everyone to get down to the business of peace-making. It is not too late, but time is quickly running out".
Earlier this week, Nato said that more than 1,000 Russian soldiers have been deployed in eastern Ukraine with another 20,000 amassed on the border.
The fighting between government forces and Russian-backed separatists has so far claimed more than 2,200 lives, according to the UN.