Television personality Ksenia Sobchak, has announced she will run in the Russian presidential elections in 2018 in a move that has divided opinion among liberal voices.
She is the daughter of the late Anatoly Sobchak, the St. Petersburg mayor, who worked closely with Vladimir Putin in the 1990s and whom many consider to be the Russian president's mentor.
Sobchak, 35, was once described by Vogue magazine as the Russian version of the US socialite Paris Hilton and found fame by presenting a dating reality show Dom-2.
However she joined opposition protests in 2012 against Putin over claims that the last presidential election was fraudulent.
She has reinvented herself as a voice of anti-Kremlin dissent and hosts an interview show on the opposition TV channel, Rain TV.
She announced her candidacy on Wednesday (18 October) on YouTube, and wrote in the newspaper Vedemosti: "Realising all the risks and incredible difficulties of such a task, I decided that my participation in the presidential elections could really be a step towards the much needed transformation of our country.
"Contrary to the attacks of some of my liberal friends, contrary to the speculations of political scientists, my nomination can and should be useful both for the opposition and for all of society".
She has always denied reports that she is the 'goddaughter' of Putin, whom she has refrained from direct criticism. However the concern for some is that she will simply be an unwitting part of a choreographed plan to liven up an otherwise boring election, which would only offer the Communist leader Gennady Zyuganov and the nationalist Vladimir Zhirinovsky.
The oligarch Mikhail Prokhorov played a similar role in the 2012 ballot by running but not really criticising Putin. It is thought that no candidate can take part without the blessing of the Kremlin.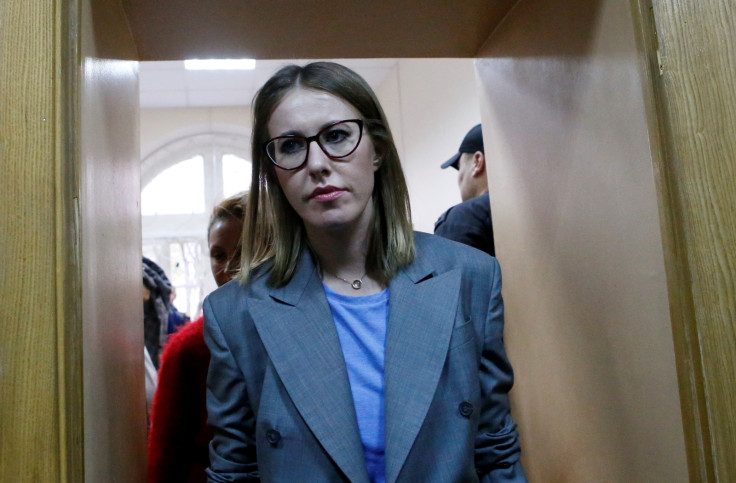 Opposition fragmented
Andrei Kolesnikov, an expert with the Carnegie Moscow Centre, said that Sobchak's bid would further fragment Russia's opposition, The Associated Press reported.
And the sternest criticism has come from the key opposition figure, Alexei Navalny, currently serving a 20-day jail term for organising a protest.
He said because the Kremlin wants to rule him out due to criminal convictions he says are politically motivated, her running for president would help the Kremlin.
Navalny said in September in an address on YouTube: "The Kremlin's idea is very simple. They'll say: 'We won't allow Navalny because he's a criminal extremist, but look, here is Ksenia Sobchak. She says everything the opposition wants.'"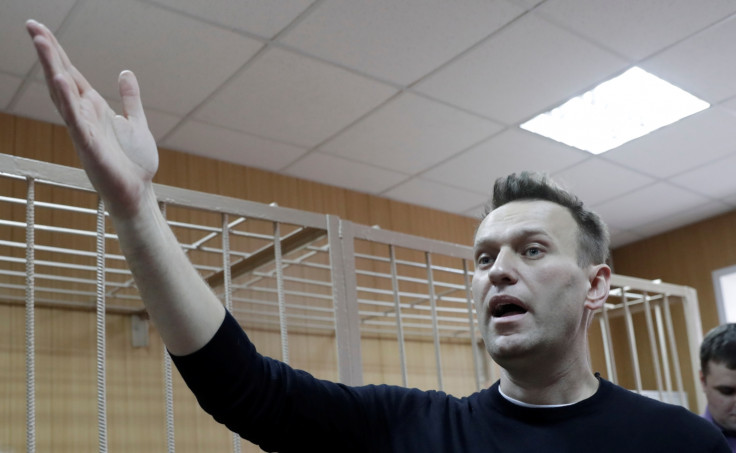 He added: "They need a cartoonish liberal candidate at a time when they don't want to allow me to enter the race....This fairly loathsome Kremlin game that goes by the title of: 'Let's put a liberal laughing-stock up for the elections to distract attention," he said.
Putin, 65, has not declared his intention to run on 18 March 2018, but he is likely to do so and with his approval ratings of 80%, would win comfortably.
Sobchak will need to gather 300,000 signatures to get registered for the race, which is not a requirement of parties represented in parliament.