Putin's Rasputin has a message for Donald Trump's White House: 'Call me'
Ultra-nationalist Alexander Dugin wants to help make the Russia-US axis great again.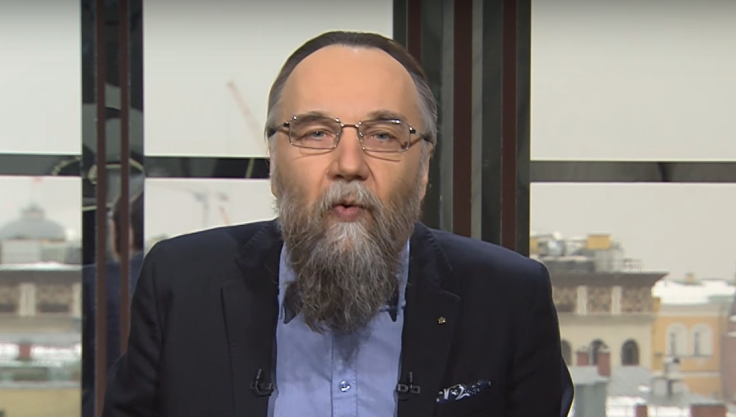 Alexander Dugin was a fan of Donald Trump even when the rest of the world thought he was a lunatic with little chance of winning the primaries – let alone the US election. Now the ultra-nationalist that Breitbart dubbed 'Putin's Rasputin' has a message for the White House: "Call me."
Dugin, 55, already has fans in the US; White House Chief Strategist Steve Bannon in 2014 defended his political theory, which fuses Martin Heidegger with Orthodox mysticism and a vitriolic hatred of liberals and 'globalists'. In regular tirades on his pro-Kremlin TV show, Dugin rails against a "corrupt, perverted, greedy gang of banksters and destroyers of cultures, traditions and identities".
The admiration goes both ways. As far back as Super Tuesday, Dugin was lauding Donald Trump as a revolutionary force in American politics and took up the billionaire's call to 'drain the swamp'.
For Dugin, that swamp stretches across Europe and the US, including everyone from Angela Merkel and George Soros to Syrian refugees and immigrants, that be says threaten European identity and society in general.
Sadly for Dugin, there is a fly in the ointment of what would otherwise be a burgeoning love affair: he is banned from the US for aiding the pro-Russian insurgency in eastern Ukraine.
What is Eurasianism?
Alexander Dugin founded the Eurasia Party in 2001 to promote his concept of Russian-led alliance that brings together European and Middle Eastern states against what he calls 'Atlantacism' - or the imperialism and colonialism of the US. But he has recently suggested that the election of Donald Trump could bring an end to anti-Americanism, providing that Trump reverses the interventionism of previous US administrations.
An avowed supporter of Putin's annexation of Crimea, Dugin infamously lost his job at Moscow State University for a tirade in which he said Ukrainians should be "killed, killed and killed".
So, for now, can only watch from afar.
"I am following with great interest the development of the situation in the United States," he told IBTimes UK over the phone from Moscow.
"I was invited to Washington [and] visited the state department, but that was in 2005 – more than 12 years ago. Now I have no contacts [...] with the American establishment. But I have my sympathy for some people around Trump and if the sanctions [on me] will be lifted I would visit the United States with great pleasure.
"I think that I now have the ear of the people who are interested in my writings, from right, from left, on the populist side. But I have not yet had contacts with the White House."
Those fans include white supremacist Richard B. Spencer and many others on the alt-right, including the right wing publishing house Arktos, which is currently translating and publishing four of Dugin's books. He is a regular contributor to Spencer's website, alt-right.com, and Spencer's wife, Nina Kouprianova, has reportedly translated his works into English.
These links – as well as his long history of contentious and inflammatory outbursts – have frequently led to the accusation that he is a fascist, but it is one he firmly denies. He said that while the American far right may have been drawn to his writings, attempts to paint him as either a fascist or a racist are efforts on the part of the liberal establishment to discredit both him and Putin.
"It is completely wrong. I am conservative Russian and I am anti-racist, anti-fascist, anti-liberal [and] anti-communist. This is a defamation campaign directed against myself, against Russia, against our president," he said.
He is, however, a traditionalist and his work has heavily influenced the so-called 'identitarianism' movement promoted by Spencer and the alt-right. "I am anti-racist. I affirm that very culture – black, yellow, red, white – has the right to affirm its identity," he said.
But while Dugin speaks of the organic mix of cultures that makes up Russia – including Muslims, Christians and Tartars – he also criticised immigration as an attempt on the part of liberals and globalists to destroy European culture: "Immigrants [...] are imposed on European society to destroy the identities of the people of Europe. The reason to promote a future civil war in Europe or the United States," he said.
Alexander Dugin, Eurasianism and Turkey
Dugin has previously claimed that he was the architect of renewed ties between Russia and Turkey, following the shooting down of a Russian plane over Syria in 2015. Turkey fits in well to Dugin's 'Eurasian' ideal, which has at its heart a 'Slavic-Turkic' alliance in central Europe.
"Liberalism denies the existence of identity, it tries to destroy identity, to mix them and destroy them."
Six weeks after Donald Trump's inauguration, Dugin has not been disappointed by the new president. He considers Trump and Putin (who he once described as "Everywhere, everything, absolute, and indispensable.") as two sides of the same coin, both political realists, strongmen and opponents of liberalism and globalism. "They are tough guys, both of them," he said.
At a time when questions are being asked about the links between Trump's administration and Moscow, Dugin sees Trump's election in November as the opportunity to end Russian anti-Americanism and for a new alliance between Russia and America. He was buoyed by Trump's commitment during his campaign to turn away from the interventionism of previous administrations, especially with regard to Syria.
I hardly can believe that the serious American people could believe such conspiracy theories.
Dugin believes that America could align with Russia, Turkey and Bashar al-Assad to end the war in Syria. Or as an alternative policy, Trump could withdraw from the conflict in Syria and allow Moscow, Tehran and Assad to beat Isis and end the conflict. His only concern is that Trump will row back on his election pledges and enter the war by backing anti-Assad rebels, which would be a disaster for the new president.
"If America continues as in the time of Obama to support by any means anti-Assad opposition then it will be difficult. Syria is the test for the real Trump. I would be very sad if Trump chose this way, conventional American interventionism and globalism. And support for radical Islamism. He was totally against that," he said.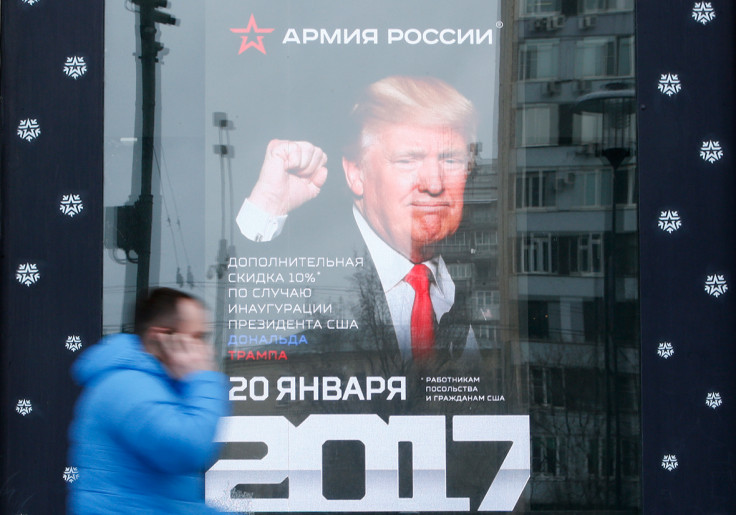 When asked about the allegations that Russia influenced the result of the US election, Dugin is scathing. Even if Russia had the means to do so, he said, there would have been no need for Putin to do so. The American people chose Donald Trump and would have done so without any help from Moscow.
"That is completely foolish fake news. [It]is a very stupid story I hardly can believe that the serious American people could believe such conspiracy theories. Before, that was the far right that was engaged in explanations of such kind," he said.
But Dugin waits in Moscow for the phone to ring. He believes that Trump could bring about the end of Russian anti-Americanism if it means the end of interventionism and colonialism. He believes that Trump could help destroy liberalism if he can reduce the power of international bankers and capitalists.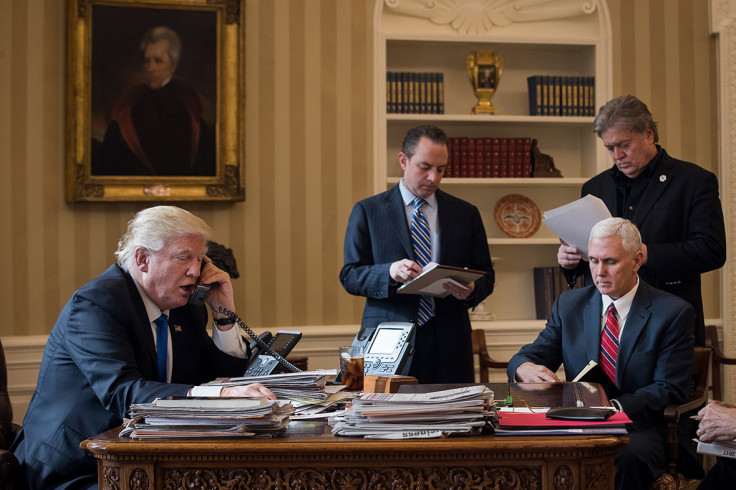 He believes that a new alliance between America and Russia – with both acting primarily in their own best interests – could change the world.
As for what Putin makes of all this, Dugin does not know. He may be frequently referred to as an adviser to the Russian president, but that is another myth, he claims. "I am a supporter of Putin. I am trying to define some power line of Russian politics but actually I was never adviser of Putin nor am I in the present," he said.
Has he even met the man? "There are some questions that I never respond to," he said. "Sorry."
© Copyright IBTimes 2023. All rights reserved.