Bad weather, high living costs and rising prejudice: Here's how Romanians see Brexit Britain
Those who leave corruption-wracked Romania prefer to go to Italy or Spain.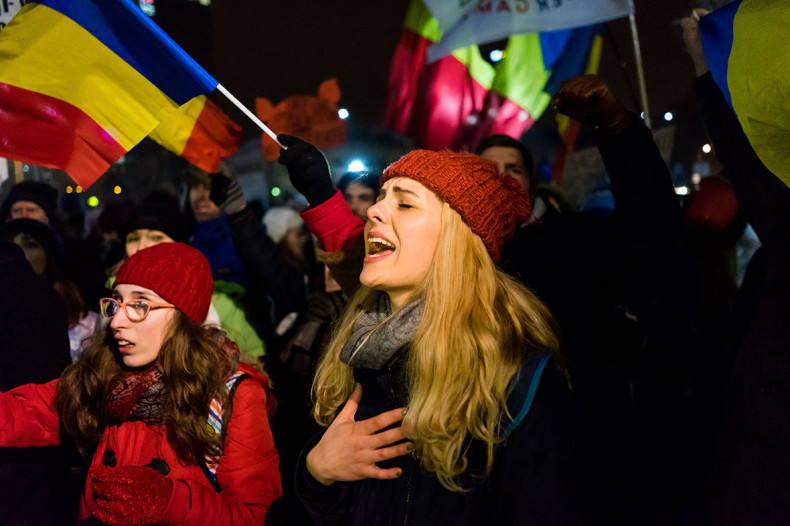 Walking passed a row of communist flats with her two small children in Sighisoara, a medieval town in Transylvania, Laszlo Lucica, a 30-year-old teacher explains why she has no interest in emigrating to Britain. "I don't want to move anywhere, I'm happy here – I have a job, a family and a life," she says.
Lucica's comments are in response to recent remarks made by an unnamed government source in the UK who, while discussing Brexit and Britain's potential cut-off date for EU migrants, told The Telegraph: "We could end up with half of Romania and Bulgaria coming here if we wait that long."
Romanians have long been on the receiving end of anti-immigrant barbs in the British media, and some see Brexit and the latest comments from the government as proof of a more insular-minded, less accepting country.
"The way Romanians are portrayed in the British media, and with the recent communication from the government...it's unlikely that the UK will be a preferred destination for Romanians," says Roxana Stoica, who lives in St Albans with her husband and 18-month-old son. "I'm strongly considering moving away from post-Brexit Britain."
Ioana Rebeca Glitia, a 30-year-old living and working in Bucharest for American analytics company Cognetik, says she has no great desire to move to the UK, but doesn't believe such comments would deter her if she did. "Most of my friends don't fear prejudice when it comes to living to the UK, if they consider emigrating it's because of job opportunities," Glitia says.
Romanians have been leaving their country en-masse for many years, long-plaguing its government which is keen to stem the resulting brain-drain and quell the pace of its ageing population.
Since the country joined the EU in 2007, as many as one million Romanians have emigrated in search of better lives and work opportunities. Romania's medical sector, for example, has been decimated as thousands of medical workers have headed to western Europe where wages are up to 10 times higher.
"I do think that the bad publicity [will] keep a lot of Romanians away from the UK," says Joie Negru, a blogger living in Constanta, a Romanian seaside town. "We've seen this before in Italy and the hate is still going on."
However, neither higher wages nor less prejudice will likely be enough to buck the trend of Romania's migration flows. "Many of the reasons for which I left the country, such as institutional corruption, are still there," Stoica added.
This year Romania has been rocked by the biggest protests since the fall of communism in 1989, with up to 500,000 demonstrating against a government decree – since repealed – that legalised some forms of corruption. Rife corruption in Romania is a factor preventing many from repatriating and one that prompts them to leave for countries such as the UK in the first place.
Sebastian Burduja, Bucharest-based co-founder of the League of Romanian Students Abroad, however, isn't convinced that spiteful comments in the UK media about his compatriots will lead to any significant numbers of returnees, or prevent students who want to move there.
"We've seen this in the past, Italy had a wave of anti-Romania press a few years ago, I don't think that negative media coverage of Romanians in the UK is persuading people to repatriate," he says.
Arina Lazar, a 22-year-old journalism graduate living in Bucharest points out that the UK is not the first choice for migrating Romanians. Indeed, Italy and Spain are Romanians' first choices, possibly due to similarities in language, culture and climate.
"The UK will always be on the top of my list for short visits," says Laura Acsah Radu, an assistant in the political department of the EU Commission in Romania. "But at the end of my list for relocation due to [bad] weather, expensive living costs...and negative, judgemental views towards Romanians."
---
Stephen McGrath is a freelance journalist based in Bucharest.
---