Pyongyang threatens pre-emptive nuclear strike on US-South Korea military drill
North Korea warns nuclear war 'may break out any moment' in the Korean peninsula given the tensions.
North Korea has yet again threatened to mount a pre-emptive nuclear strike on the US-South Korea joint military exercise, which is set to kick off on 22 August. Tens of thousands of South Korean and American troops are already in the Korean peninsula to take part in the two-week-long annual drill.
Pyongyang views the military exercise termed Ulchi Freedom Guardian as a rehearsal for an actual attack on the North. It said that a nuclear war may "break out any moment" given the volatility in the Korean peninsula.
"They should properly know that from this moment the first-strike combined units of the KPA keep themselves fully ready to mount a preemptive retaliatory strike at all enemy attack groups involved in Ulchi Freedom Guardian," Pyongyang's state-run Korean Central News Agency (KNCA) said in its latest dispatch.
It added that Washington and Seoul "should bear in mind that if they show the slightest sign of aggression on (DPRK's) inviolable land, seas and air ..., it would turn the stronghold of provocation into a heap of ashes through Korean-style preemptive nuclear strike".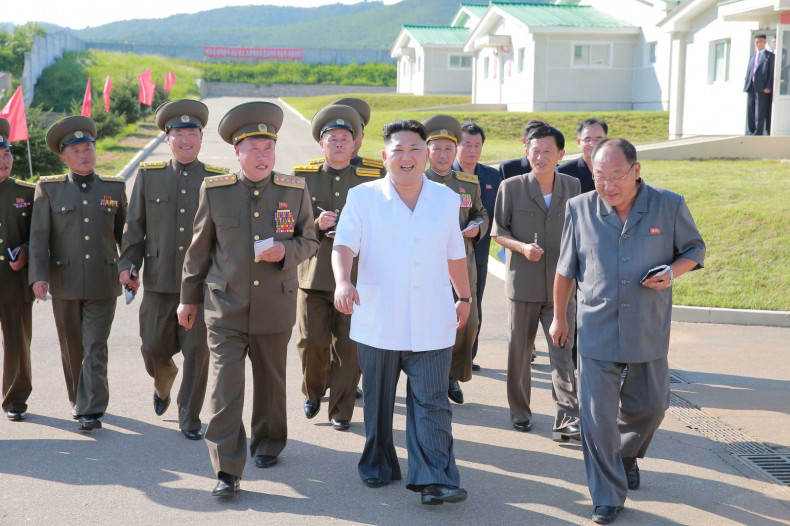 Tensions have been escalating in the Korean peninsula in recent weeks with the rivals constantly stepping up their war of words. The North's latest threat also comes on the heels of London-based diplomat, Thae Yong-ho, defecting to the South.
Seoul had warned over the weekend that its neighbour would engage in some kind of provocation in the coming days, which would coincide with the military exercise. The South added it would respond if there are any aggressive acts from the Kim Jong-un regime.
South Korean President Park Geun-hye said on Monday (22 August) that there are "serious cracks" appearing in the North Korean regime. Park, after chairing a top-level security meeting and a cabinet session explained: "As the North Korean regime has been repressing its people with its continued reign of terror while ignoring the livelihoods of its citizens, even the loyalty of North Korea's elites has begun to crumble."