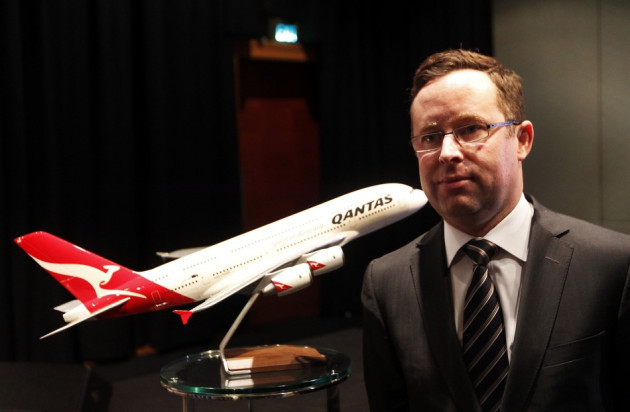 Australia's premier airline Qantas Airways has posted a full year loss forcing the company to cancel orders for 35 Boeing Dreamliner jets to cut costs.
Qantas has reported a net loss of 244m Australian dollars ($256m; £161m) for the year ending 30 June. The company posted a net profit of A$250m, a year ago.
Australia's flagship carrier blamed rising fuel costs, labour unrest and stiff competition both on international routes and domestic turf for its losses, a first since the privatisation of the company in 1995.
Chief executive officer of Qantas, Alan Joyce, said the cancellation of the orders worth $8.5bn at list prices was due to "lower growth requirements in this uncertain global context".
Qantas' international division has posted a net loss of A$450m, becoming the biggest loss-making unit of the company.
"Our biggest challenge is Qantas International. Clearly we confront very difficult and uncertain trading conditions in Britain, Europe and the United States," said the Qantas' chief executive.
Joyce has already taken steps to restructure the operations of the company aimed at saving A$300m per year which include cancelling loss-making routes, streamlining the maintenance operations and job cuts.
The carrier is expected to cut 2,800 jobs as part of its restructuring plan.
"Qantas' international turnaround plan is on track and set for improvement in 2012-13," Joyce said.
Joyce did not provide any earnings forecast as he considered it "imprudent to offer any guidance at this time" due to the volatility in global conditions, fuel prices, labour disputes and restructuring plans.