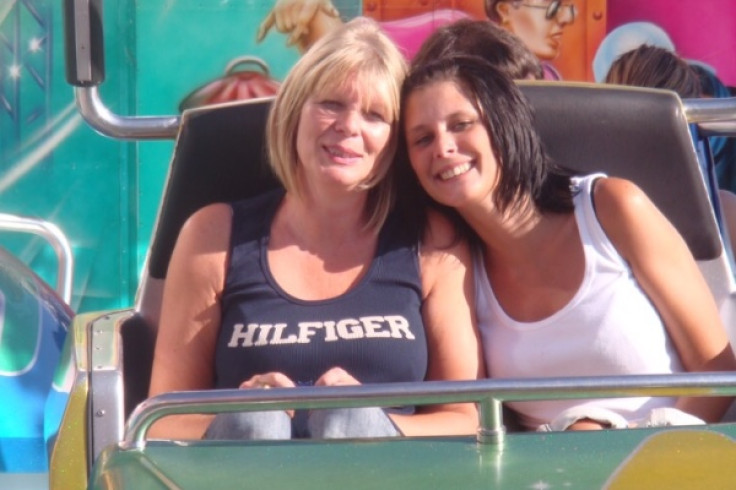 The mother of British teacher Lauren Patterson, who was murdered in Qatar in October 2013, is trying to raise money through crowdfunding for a retrial of the accused man, Badr Hashim Khamis Abdallah al-Jabar, a Qatari national. Al-Jabar was sentenced to a death penalty in the murder of Patterson, however the charges were later dropped by Qatar's highest court.
Alison Patterson, Lauren's mother, has raised £26,224 as of 24 March through crowdfunding. Feeling "overwhelmed" by the support, Alison said: "This has enabled me to pay off what was outstanding and have the money to pay for the rest," said Patterson. On her GoFundMe page, 'Justice for Lauren', Alison wrote: "My 22 year old daughter Lauren was brutally murdered in October 2013 in Qatar, a country she called home. Lauren was my eldest daughter and after her father tragically died in 2008, she became more than a daughter- she became my best friend.
"Not only was my daughter murdered in a foreign country, but I was unable identify her...All that was left was part of her head and neck, her upper jaw teeth with her brace still intact. Part of the chest with the knife still embedded (she was stabbed before being moved to the desert to be burnt)."
Alison who will be leaving for Qatar on 25 March as the retrial begins thanked her 2.1k supporters who have shared the mother's tragic story in hopes of winnng justice for Lauren. One of the donors, Kevin Hewett wrote: "As a parent I just cannot imagine what you are going through and I hope and pray that you get justice for your daughter, shame on the UK government for not helping you further!"
Lauren had last visited her mother in Kent in October 2013 for her grandmother's funeral and shortly after, returned to Qatar's capital Doha to resume her work as a teacher at the Newton British School. On the Saturday after she had returned, Alison received a call from authorities in Qatar that a badly burnt body was found in a desert pit that could possibly belong to Lauren who had been missing since the night before.
According to a friend of Lauren's, the two women were at a nightclub in central Doha a night before the disappearance, when two local men had offered to drop them home. After dropping the friend, Lauren was to be dropped home, but she was allegedly sexually assaulted and burnt.
The men – Badr Hashim Khamis Abdallah al-Jabar and his accomplice Mohamed Abdallah Hassan Abdul Aziz were charged over Lauren's murder and in March 2014, al-Jabar was convicted of stabbing, killing and burning Lauren's remains in the desert. Court evidence also revealed that Lauren was sexually assaulted. The accomplice, Abdul Aziz was sentenced to three years.
The men appealed their conviction in the Court of Appeal and 12 months later, in March 2015, the sentences were both upheld. Finally, the case went through the last hearing as the men took the case to Qatar's highest court –the Court of Cassation. In February 2016, the Court of Cassation dropped al-Jabar's conviction and death sentence and ordered a retrial. Abdul Aziz's three-year sentence, however, was upheld.
Al-Jabar has maintained that a row between the couple had led to the accidental stabbing and death of Lauren. The retrial will resume on 27 March in capital Doha's Court of Appeal. "I don't believe in the death sentence, I would prefer if it was life imprisonment," said 51-year-old widow Alison. According to reports, the last death sentence by firing squad in Qatar was handed down 13 years ago.