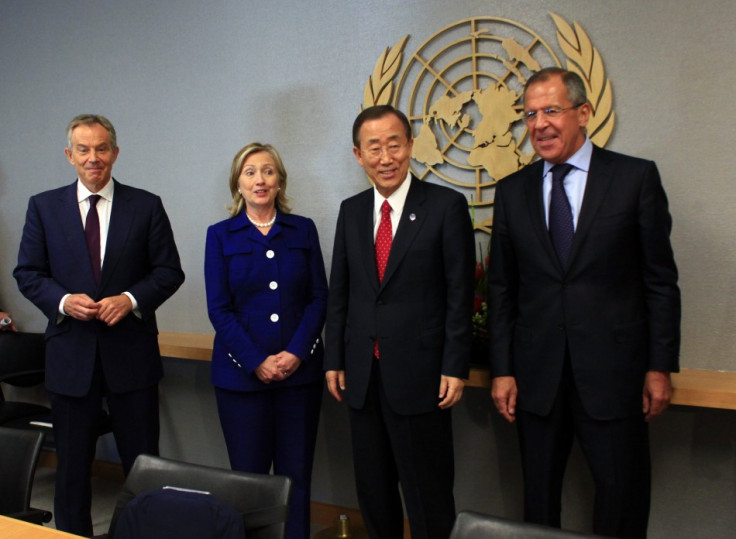 The International Quartet for peace in the Middle East is set to hold separate talks with Israeli and Palestinians officials in a bid to bring back that both sides to the negotiating table, after a year of stalemate.
The Quartet, composed of officials from the United States, the European Union, Russia and the United Nations, is set to meet chief Palestinian negotiator Saeb Erekat in Jerusalem Wednesday and hold talks with Yitzhak Molcho, an advisor to Israel's Prime Minister Benjamin Netanyahu Thursday.
A meeting between Israel's Prime Minister Benjamin Netanyahu and the Palestinian National Authority President Mahmoud Abbas could also be on the card, reports have suggested.
The move could be seen as a first successful step towards a return to negotiations as the two leaders have not met privately since the collapse of the talks, a year ago.
Observers have casted doubts over the initiatives are Palestinian leaders maintain they would consider negotiation only if Israel agrees to endorse the 1967 borders as a base for the establishment of a two-state solution, a condition rejected by Tel Aviv.
"We will tell the Quartet's envoys that we are sticking to the requirements of the resumption of peace discussions," said Nabil Shaath, a Palestinian negotiator.
Shaat added that other requirements also include the halt of settlement expansion in what would according to the 1967 boundaries constitute Palestinian territory.
Israel meanwhile has agrees to re-ignite negotiations as long as there are no preconditions.
The Quartet's initiative comes after the diplomatic group had called in September for an immediate resumption of direct negotiations with no preconditions.
Since then however there has been no signs indicating that the parties would be willing return to negotiations so this time the Quartet intends to focus on border and security first in a bid to assess whether direct talks are feasible, according to Tony Blair.
It will be the first time the Quartet meets both sides since Palestinian President Abbas submitted a request for UN state membership in September, now set to be put to a vote in the UN Security Council in coming weeks.
The Palestinian move was widely criticised by Israel and Washington as both states insist a Palestinian state can only emerge as the result of a negotiated settlement between the parties, and the Obama administration has warned it would veto the UN statehood bid.