As the country gears up to continue celebrating the Queen's Diamond Jubilee mark, art students from the Sussex College have planned a special treat.
The students are creating an art installation - of 8,300 pieces of toast - each bearing the image of the queen. The art work will be on display from 17 April to 4 May, at the entrance to the Sussex Coast College, Hastings.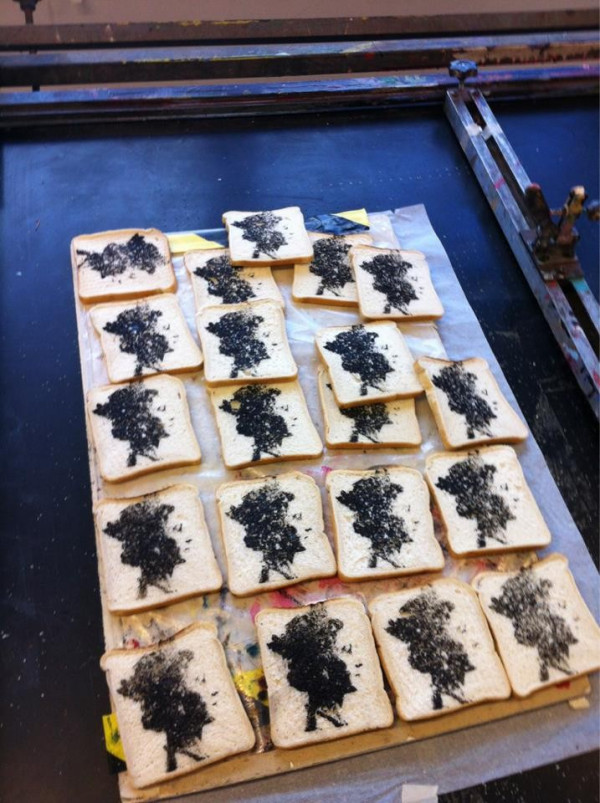 The man behind the idea is Canadian-born artist Myles Calvert, who worked with 25 students of Brighton University. Calvert has already produced toasted artwork of his own, including portraits of Damian Hirst, Angus Fairhurst and even himself.
"The idea came to me when an image of the Virgin Mary on a piece of cheese on toast was sold on E-bay for $28,000," he explained. "It is fitting that the Queen as an iconic figure should be given this status in her Jubilee year," he said in the Toast on Tour site.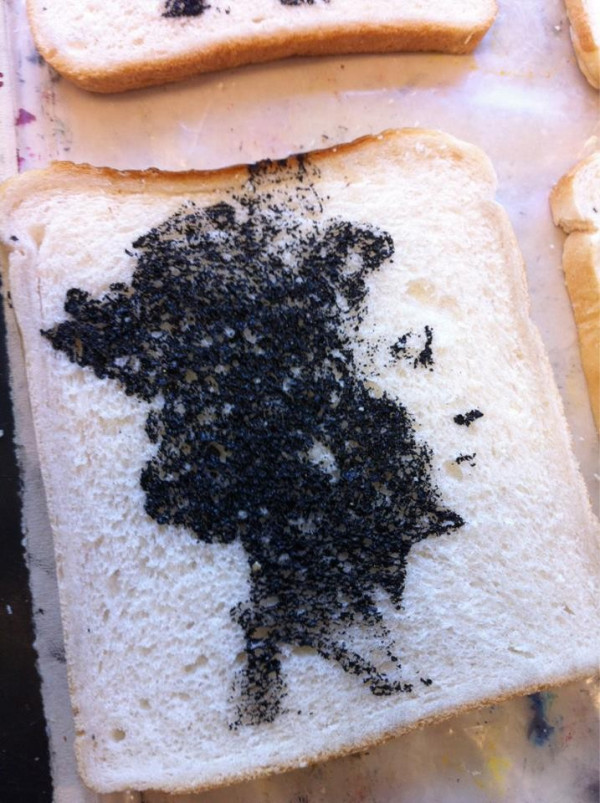 It took three weeks to break down the 420 loaves of bread to complete "Queen on Toast". Calvert and the students worked in divisions - to print, toast and spray each piece with hairspray (a preservative) before placing each finished piece of toast to the wall. They claim it could have a shelf-life of up to three years.
"The portraits may look fragile," Calvert added, "but once they have been fixed with hair spray, they last for years."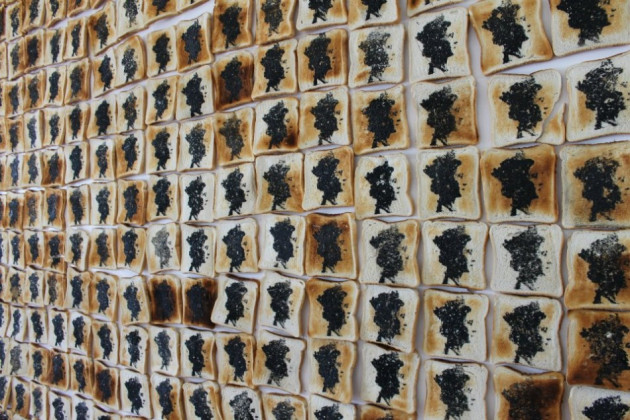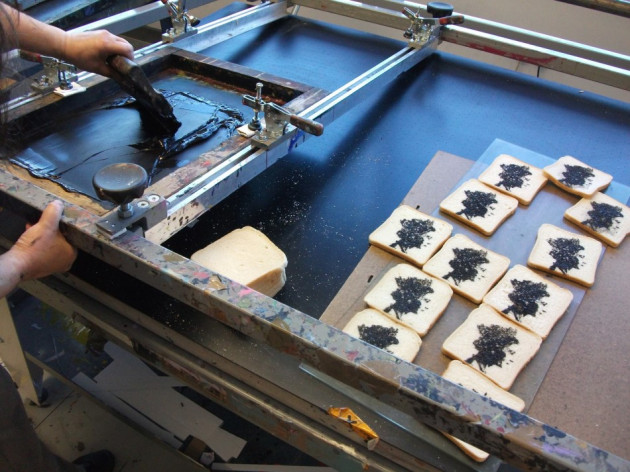 This exhibition is believed to be the largest such to date, being considerably grander than the 1,600 pieces of toast used at the entrance of the Camberwell College in London. The exhibition could go on tour as well.
Visitors will be allowed to take away a piece of toast in return for a small donation. The "Toast on Tour" team have also documented their work, in the hope of making a Guinness World Record.