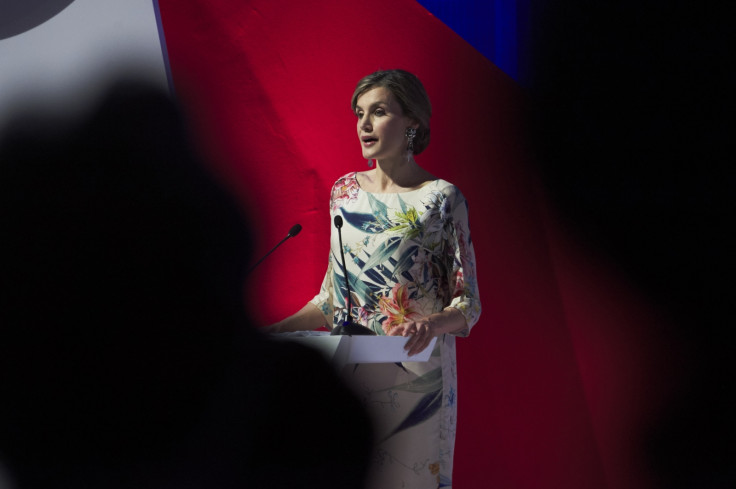 She may a Spanish monarch, but Queen Letizia has a penchant for everyday women's fashion. The former news anchor looked sensational at the National Fashion Awards at Museo del Traje on Thursday (21 July) as the star attraction in a recycled floral print silk dress from Zara.
Attending the sartorial event at the 1970s museum in Madrid, Letizia appeared calm and collected without the company of her husband of 12 years, King Felipe VI. The 43-year-old monarch turned heads in the chic ivory silk dress emblazoned with a bold botanical print from the famed Spanish high-street store.
She accessorised the vibrant design, which featured a scooped neckline, with statement gemstone earrings and nude strappy sandals. Letizia wore her hair in an elegant updo for the occasion and sported a fresh summery make-up look featuring flushed cheeks and red glossy lip.
Not only a Spanish style icon, Letizia is now a global fashion influencer, so it was no surprise that she was invited to the National Fashion Awards as its host. Smiling from ear to ear, Letizia looked delighted to be a part of the event and took to the stage after the recipients received their awards to make a congratulatory speech on their achievements in the industry.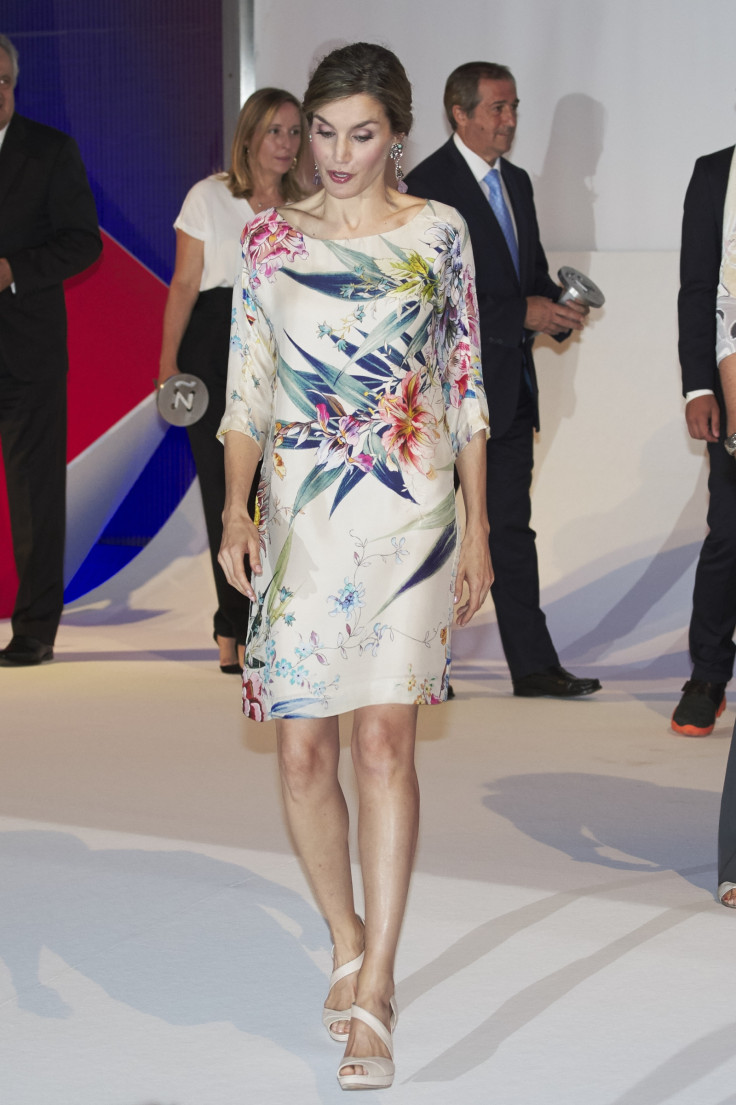 Of the awards, one went to critically acclaimed Spanish designer Roberto Torreta, renowned for his fashion-forward designs including lots of leather textures and androgynous styles.
Since becoming Queen in 2014 – when King Felipe ascended to the throne on the abdication of his father Juan Carlos I – Letizia's fashion choices have become an object of fascination. Like Kate Middleton, Duchess of Cambridge, the mother-of-two often recycles outfits, no matter if they are designer or high street. Her favourite labels include Felipe Varela and Hugo Boss, both of which she wears regularly.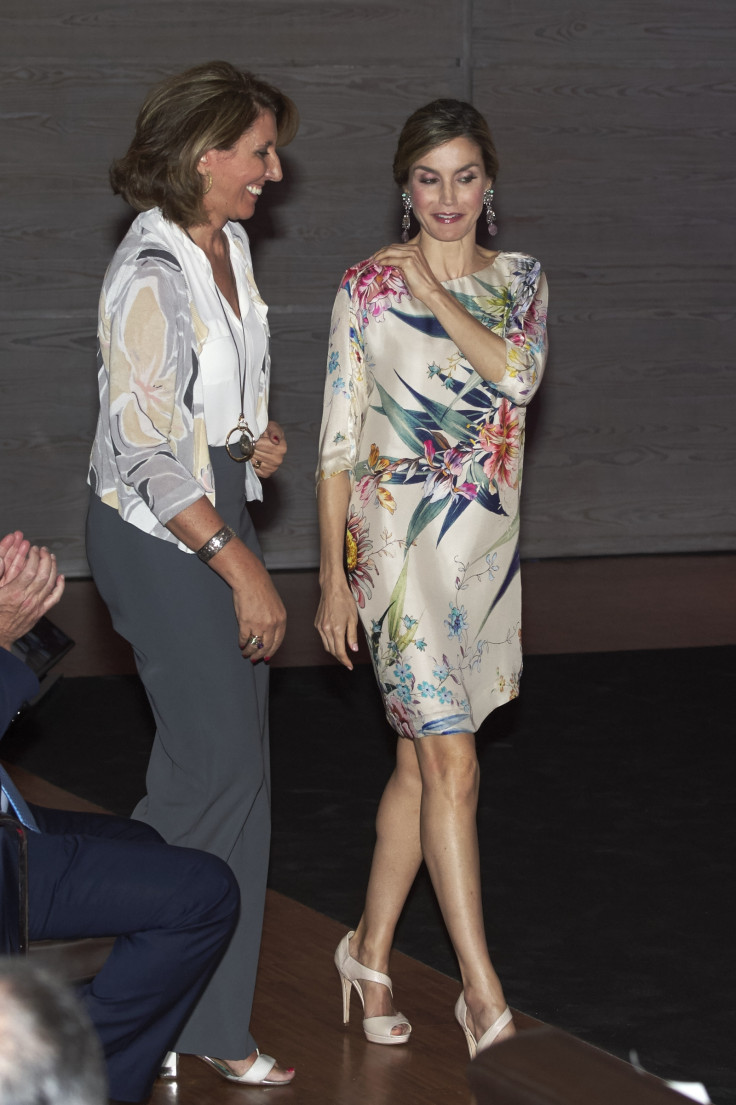 Today's dress from Zara was an interesting choice as she has been seen in it at least twice before. Letizia wore the same dress during public receptions at the La Zarzuela Palace in Madrid in July 2012 and at a meeting of the Principe de Girona Foundation in June 2011. In both instances, she accessorised with taupe-coloured belts and patent leather nude peep-toe heels by Magrit – one of her go-to shoe designers.
Earlier this month, Letizia delivered delivered Iberdrola Foundation scholarships alongside her husband King Felipe in another floral dress from Zara. Read the full report here.