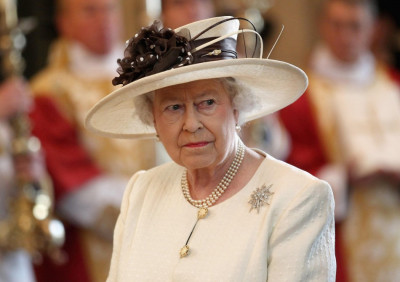 The Queen has attended a service at Westminster Abbey to celebrate the 400th year of the King James Bible.
The Queen, the Duke of Edinburgh and the Prince of Wales led around 2,000 worshippers at the service in Westminster Abbey where early editions of the Bible were presented at the altar.
The Archbishop of Canterbury Dr Rowan Williams has paid tribute to the "extraordinary" and "abiding importance" of the book and the Abbey highlighted its impact on English language and culture throughout the world.
Dr Williams told the congregation that the translators would have been "baffled and embarrassed" by the idea of a perfect translation but had sought instead to convey the "almost unbearable weight of divine intelligence and love" into the English language.
"The temptation is always there for the modern translator to look for strategies that make the text more accessible - and when that temptation comes, it doesn't hurt to turn for a moment - for some long moments indeed - to this extraordinary text," he said.
The final editing of the Authorised Version of the King James Bible was completed in the Jerusalem Chamber of the Abbey in 1611.
"The 1611 translators never let us down in this, never seek to make it easy. It is one of the things that gives this version its abiding importanc," Dr Williams told the congregation.
"It remains an invitation to work, to open up our own language to this weight of presence and gift."
The service was attended by senior clerics including the Archbishop of York Dr John Sentamu, the Bishop of London Dr Richard Chartres and Cardinal Cormac Murphy-O'Connor, former head of the Catholic Church in England and Wales.