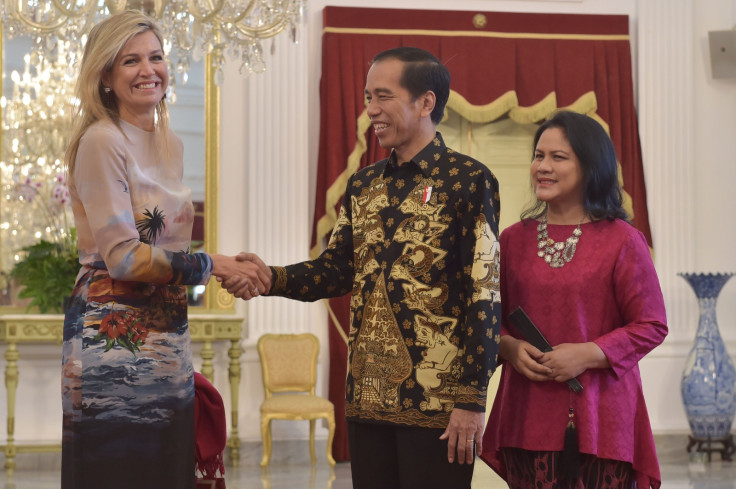 Queen Máxima of the Netherlands has paid a visit to the Republic of Indonesia as part of her royal duties and has made quite the impression with her economical stance and style choices during her stay from Tuesday 30 August to Thursday 1 September.
The 45-year-old monarch – who has three young daughters with her husband, King Willem-Alexander – spent her last day meeting with Indonesian president Joko Widodo. The pair got along like a house on fire as they sat together in the luxurious grounds of the Presidential Palace in Jakarta, Indonesia.
Máxima discussed new ways to give people access to banks and banking services with the president, and is working worldwide to push inclusive finance, ie. the delivery of services at affordable costs to sections of disadvantaged and low-income segments of society.
The United Nations Secretary-General's Special Advocate for Inclusive Finance for Development (UNDP) addressed the Indonesian FinTech conference on Tuesday. The Dutch queen highlighted the need to implement the national strategy effectively and explore how technological innovations can help improve the situation.
For her meeting with the president, the Máxima looked resplendent in a tropical print long-sleeved dress by Valentino which she previously wore in July. The palm trees and sunset print seemed a fitting choice for her exotic surroundings, and she paired it with elegant red strappy sandals and her blonde hair worn in a half-up, half-down style.
But Her Majesty made it clear she was there to talk politics rather than fashion – with her firm belief that the poorest people in the world can improve their quality of life by having access to small loans and bank accounts. Máxima is well equipped for such conversations as she has a degree in Economics, along with a Master's degree. She subsequently worked for large international finance companies in Argentina, New York and Brussels.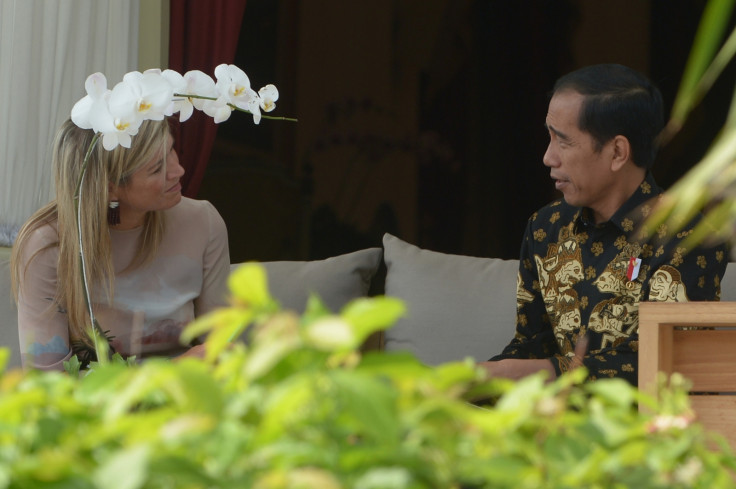 She believes Indonesia will continue to focus on modern financial solutions and online banking – a good solution for the world's fourth most populous country – and island nation where physical banks are mostly out of reach. The government will soon be launching a national strategy for inclusive finance to improve the country's economic position.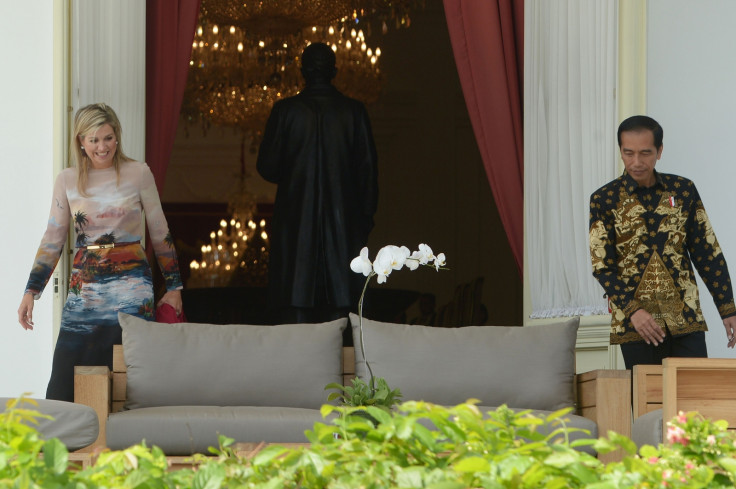 On Wednesday 31 August, Máxima visited several shopkeepers who also operate as banking agents and have expanded their stores due to a special loan for small businesses. This means that customers can deposit, withdraw and save money and take out insurance there, making it all the more accessible to Indonesian people.
She also visited a school project outside Jakarta regarding the issue, along with round-table discussions with representatives of the Ministry of Finance, Bank Indonesia (the central bank), financial organisations, telecom companies and microfinance institutions.