The Queen has discussed memories of her Coronation in 1953, divulging how heavy and quite impractical the crown is.
The 91-year-old royal, who is the longest living British monarch, has given a rare glimpse into her unusual life, and how it feels to wear the Crown Jewels. She claims it is so heavy that she has to keep her head lifted in fear of breaking her neck.
Elizabeth II recalls the day she was made Queen of England at the age of 25 in a BBC documentary, describing what it is like to wear the crown.
It was adapted slightly for her following the death of her father, George VI, with the crown being worn at the end of the Coronation and for most State Openings of Parliament since.
Gesturing to the height of the crown's arches in the programme, she quips: "You see, it's much smaller isn't it?!"
She adds: "You know, it would have been up to about there when my father wore it."
Expert on the Crown Jewels, Alastair Bruce, who is in conversation with the Queen, says: "I mean it was huge then."
Her Majesty replies: "Yes, very unwieldy."
"It's difficult to always remember that diamonds are stones and so they're very heavy," said Bruce.
The Queen said: "Yes, fortunately my father and I have about the same sort of shaped head. But once you put it on it stays. I mean it just remains on."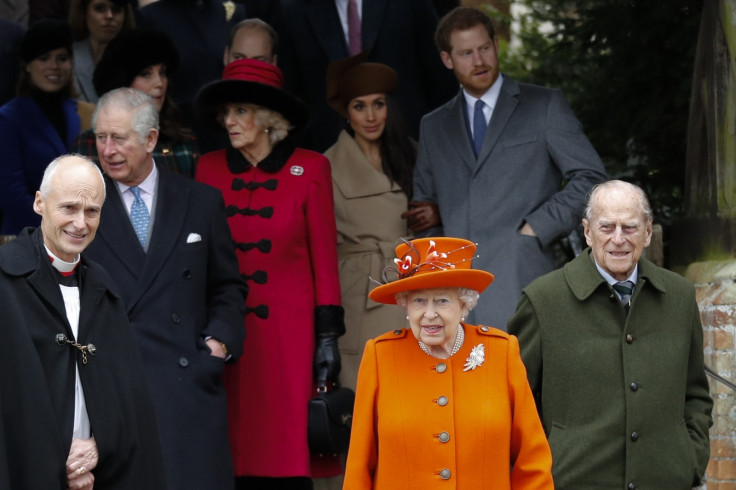 The pair watch footage of the Queen's coronation before Bruce remarks: "You have to keep your head very still."
The Queen agrees, adding: "Yes. And you can't look down to read the speech you have to take the speech up.
"Because if you did your neck would break, it would fall off. So there are some disadvantages to crowns, but otherwise they're quite important things."
The Queen rarely gives televised interviews, but the programme comes amid a revolution of the monarchy over the past 12 months, whereby the younger senior royal members have made regular TV appearances and her grandson Prince Harry is set to wed actress and divorcee Meghan Markle, who is older than him and a woman of colour.
She will do her fair share of reminiscing in the programme, which looks back at her father being crowned when she was just 11. It also features contributions from those involved in the ceremony, including a choirboy who sang solo.
The Crown Jewels, which form part of the Royal Collection, consist of 140 items containing 23,000 precious stones, and is in essence one of the world's most opulent and well-stocked jewellery boxes.
The Coronation airs Sunday at 8pm on BBC1.