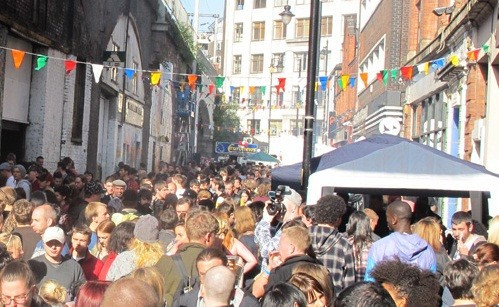 For some, the extended bank holiday weekend on 2-5 June to celebrate the Queen's diamond jubilee is the perfect opportunity to show some national pride, get out the bunting and raise a glass to our beloved royal family.
For others, it will just be a chance to drink for any extra couple of days while simultaneously seeing how long they can avoid paying any attention whatsoever to how the rest of the UK are celebrating the Queen's reign.
If you are interesting in joining in the celebrations with the other royalists, there are plenty of specially organised events, parties and festivals for you to choose from.
If, on the other hand, you are desperate for an alternative where there will not be commemorative plate or Union Jack flag in sight, the IB Times UK has gathered a selection of events across the UK during the four-day weekend.
Eurocultured Street Festival - Manchester
If you truly want to escape the jubilee, then best get out of London entirely and head off to the 9th Eurocultured Street Festival in Manchester on 3 and 4 June.
Featuring a host of acts including Death in Vegas and Errors performing all day across three streets, this two-day festival is quickly becoming one of the biggest and best street parties anywhere in the UK, with 15,000 people expecting to hit the streets of Manchester for this year's event.
More information and ticket prices can be found here.
Republic Anti-Monarchy Protest
For those who want to do more than just ignore the royal celebrations and actively take part in not celebrating the royal family, then you should head on to the Republic Protest, taking place Sunday, 3 June near the Scoop, the sunken amphitheatre beside City Hall, from 12pm to 5pm.
After all the placard-waving and public speaking from guests such as Joan Smith, Peter Tatchell and Owen Jones is finished (timed to coincide with the Thames River Pageant) there will be pub night at the Jerusalem Tavern in Farringdon at 18:30BST.
Information and tickets for the pub night can be found here.
Crawly Live - Southgate playing fields
A music festival that is a little more family-orientated is the Crawly Live Festival taking place between 1-3 June at Southgate playing fields.
The acts playing are a mixture of 'revival' acts playing songs from artists from the 60s and 70s, to local bands and a 'Best of British' theme.
Sunday will be a free ticketed event in which the local council are encouraging people to bring their whole family down with a picnic to enjoy the entertainment.
Tickets can still be purchased from the festival site.
Reggae City Festival - Birmingham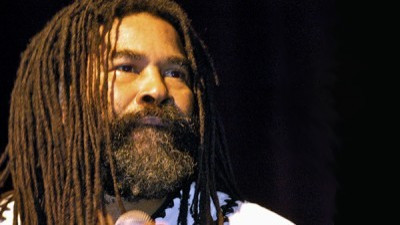 Describing itself as Birmingham's newest and biggest reggae festival, Reggae City on 2 June is a true alternative to the flag-waving celebrations that will be taking place in London.
Once again presenting some of the finest international roots, reggae and dub artists such as The Beat, Twinke Brother and Congo Natty spanned across three stages.
With the one-day event going on until 6am, will definitely be value for money and be a fantastic alternative to the hectic official jubilee celebrations.
Tickets and information found here.
Field Day/ The Apple Cart - Victoria Park, Hackney
Describing itself as a "celebration of all that is bold, daring, innovative and imaginative in the world of alternative music", Field Day has become one of the highlights for the hipsters in east London and this year takes place on 2 June
Franz Ferdinand will play an exclusive show alongside the Vaccines, Mazzy Star, Beirut and a host of other bands on seven stages.
Its sister festival, the Apple Cart, focuses more on folk, cabaret and comedy acts and takes place the following day at the same venue.
Featuring performances by Noah and the Whale, Billy Bragg and Josh T Pearson as well as stand-up from Rich Hall and Sean Lock, the Apple Cart festival really does have something for everyone.
Tickets for Field Day can be found here and Apple Cart festival here
Evolution Festival - Newcastle
Fast becoming the premium festival in the northeast, the Evolution Festival will be held on 3-4 June At Spillars Wharf in Newcastle.
With headline acts including Dizzee Rascal, DeadMau5 and local heroes Maximo Park, this year looks set to continue to help the reputation of this ever-growing festival.