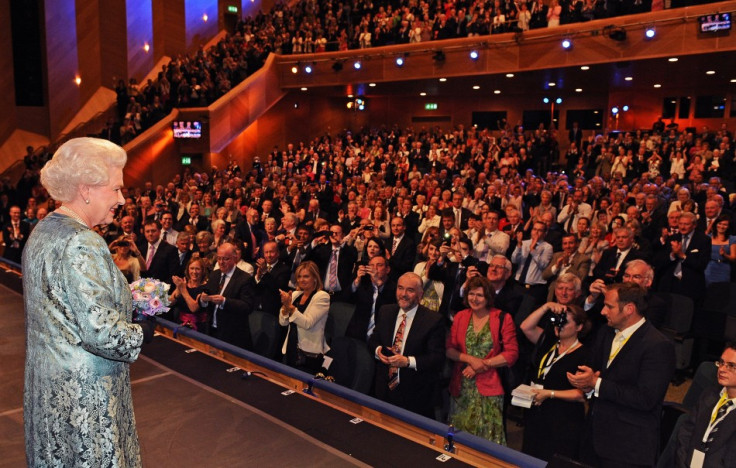 After the historic symbolism of the previous two days, the third day of the Queen's Ireland visit was understandably muted.
But Her Majesty has been almost universally praised during a visit that has presented serious gestures of reconciliation.
Eamon Gilmore, Ireland's deputy prime minister and foreign minister, told the Guardian: "The visit has gone very, very well and has been great for the country."
Both the Queen's speech at the state dinner in Dublin Castle and her silent tribute at the national garden of remembrance to those killed fighting the British for Irish independence at the start of her visit on Tuesday have been well received. And her understated charm has surprised and moved many.
On Thursday the Queen and Duke of Edinburgh moved away from the imagery of the first half of their visit, to the more relaxed ground of the Irish National Stud horsebreeding centre in Kildare, west of Dublin.
There the Queen unveiled a statue marking her visit, met jockeys and others involved in racing, and was shown stud horses.
She then went to a variety show at Dublin's National Convention Centre, hosted by the British Embassy, where she was entertained by Irish folk band the Chieftains, Riverdance and X Factor's Mary Byrne.
After the show, the Queen went on to the stage where she met Irish boy band Westlife. The BBC reports that the Queen "got the biggest cheer of the night".
She will begin Friday as a tourist, visiting the Rock of Cashel near Tipperary, one of the oldest religious sites in the country and a place where St Patrick is said to have spent time. She will then travel on to Cork, where she will visit the English Market, said to be the oldest covered market in Europe, and the Tyndall National Institute, where she will meet the Benhaffaf twins, who were conjoined at birth before being separated by an Irish surgeon, Edward Kiely, at Great Ormond Street.
The security operation surrounding the visit is one of the biggest mounted by the Republic of Ireland and there have been no public walkabouts for the Queen and Prince Philip due to the threat from dissident republicans.
On Thursday police foiled a plot by the Real IRA to plant a car bomb on the Queen's route in Co Kildare, and arrested a well-known Real IRA sympathiser.
Meanwhile, twelve people appeared in court in Dublin on Thursday night after Irish police recovered rockets, flares and fireworks.
The 11 men and one woman were arrested near the city's Connolly Station and it is alleged they were on their way to the Dublin Convention Centre.