Luxury lingerie company Rigby & Peller has been stripped of its royal warrant after 58 years for revealing information about some of its customers – including the Queen and other members of the royal family.
The loss of the royal warrant was confirmed by the Royal Warrant Holders Association on Tuesday (9 January).
The working relationship of the former owner of Rigby & Peller, 82-year-old June Kenton, with the monarchy ended shortly after she published her biography, Storm in a D Cup, in March last year, the Express reports.
In her tell-all book, Kenton wrote about fitting bras for a semi-naked Queen, who had granted the company a sought-after royal warrant in 1960 under previous owners.
Of their first meeting, Kenton said: "There are no words to describe the terror I felt". She also claimed that there was "no dilly-dallying" in their relationship and that the Queen was "gorgeous".
Kenton gave other intimate details about her working relationship with other members of the royal family, including her friend Diana, Princess of Wales, whom she met in the gym.
She was behind all the swimwear the late royal was pictured in as she holidayed with Dodi Fayed in the summer of 1997.
Kenton, who bought Rigby & Peller for £20,000 in 1982 with husband Harold, sold a majority stake in it for £8m.
The brand was founded in 1939 by Gita Peller – a Jewish Hungarian refugee who settled in London – and English corsetiere Bertha Rigby with their first shop in South Molton Street in London's West End.
It now has seven stores and an online shop.
Rigby & Peller began providing bespoke undergarments to the Queen from 1960, and subsequently provided products to Queen Elizabeth the Queen Mother, Princess Margaret and Countess of Snowdon among other royals.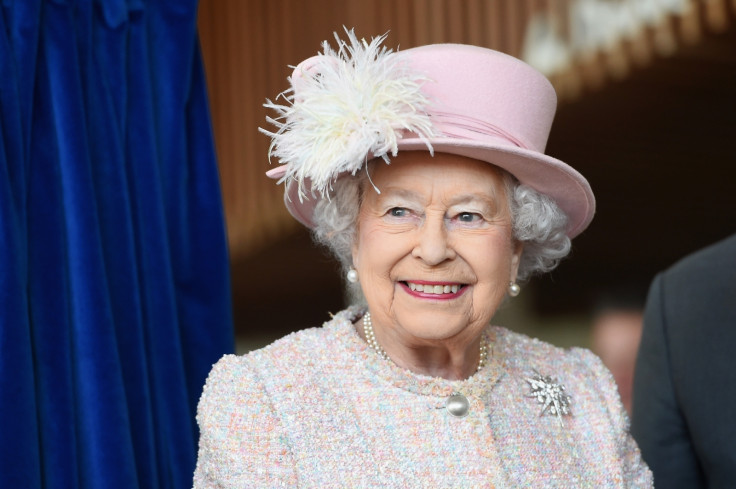 Russell Tanguay, director of warrants at the Royal Warrant Holders Association, would not go into details about the decision on Rigby & Peller.
The cost of Rigby & Peller's brassieres ranges between £50 and £200, with the company offering sizes up to a J cup.