New York Rabbi Manis Friedman Filmed Comparing Child Abuse to Diarrhoea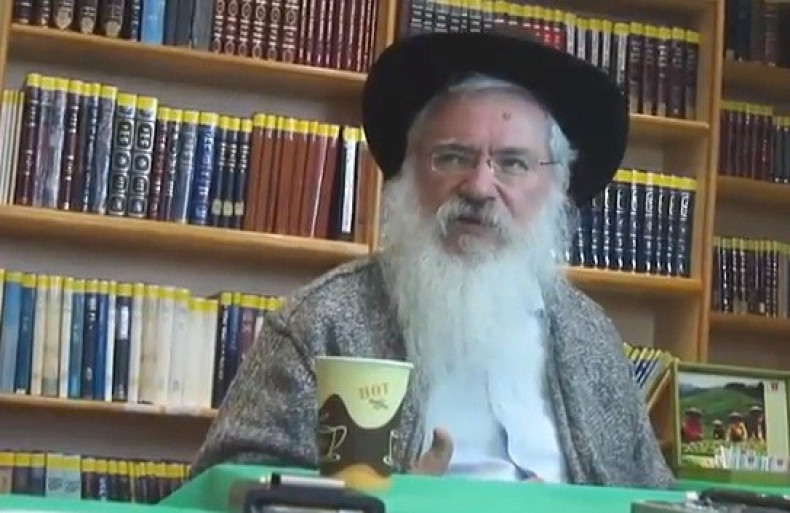 A leading rabbi has compared child sex abuse to diarrhoea and said it teaches victims an important lesson.
Rabbi Manis Friedman, a New York-based leader of the Chabad-Lubavitch movement, was filmed making the comments in a lecture.
In it, he discusses a child abuse victim who asked him about discussing the abuse with a new girlfriend: "They ask me, 'do I have to tell her I was molested?'
"I said 'do you have to tell her you once had diarrhoea?' It's embarrassing, but it's nobody's business.
"What's wrong with him is that he mentioned it."
Friedman, who was born in Australia, suggested that the damage caused by child abuse was mainly psychological in that it results in "loss of trust".
"It's not the event itself, it's the loss of trust, the feeling of weakness or vulnerability," he explained.
However, the acclaimed Torah scholar also asserted that "being molested is the same as having teachers you don't like.
"The event itself - 'I'm damaged from molestation' - no you're not. In fact you've learned that not every uncle is your best friend. You've learned an important lesson."
He goes on to discuss how we are all damaged people by events that occur in our lives and that such issues "are real for almost everybody", not just child abuse victims.
Manny Waks, an anti-sex abuse campaigner, has now launched a lawsuit against Friedman in the Jewish court, or Beth Din, in Sydney and Crown Heights in Brooklyn
He says Friedman is doing "untold damage" to the entire Jewish community and that he is perpetuating a negative perception of the orthodox community in particular.
"Most concerning, he is having a direct, damaging impact on victims and survivors of child sexual abuse and their families," Waks said.
The film of Friedman follows a similar video which showed Rabbi Ephraim Padwa, who leads the Charedi community in north London's Stamford Hill, telling an abuse victim not to go to the police.
He says that by going to the police would constitute mesira - meaning it is forbidden to report a Jew to a non-Jewish authority.
(isitthetruthornot/YouTube)