Rachel Corrie Death: Israeli Army Cleared of Killing Activist [VIDEO]
Death of 23-year-old US activist in Gaza Strip an accident, rules Israeli judge, but family will appeal to supreme court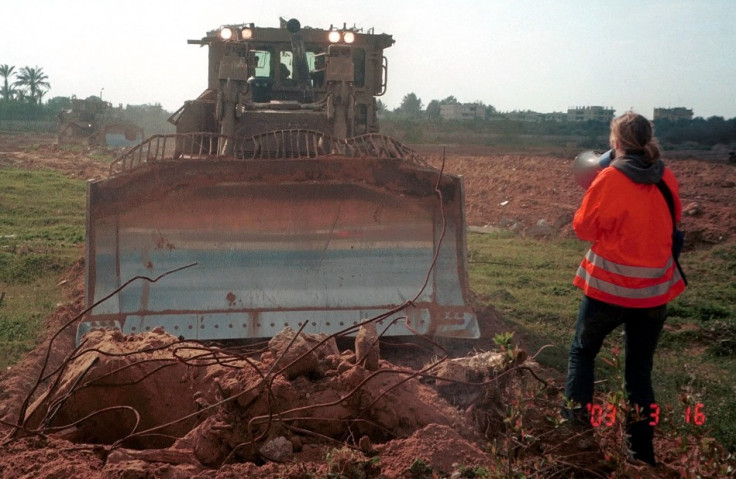 Family and friends of Rachel Corrie, the US activist who was killed in the Gaza Strip by an Israeli army bulldozer in 2003, have hit back at an Israeli court that ruled that her death was an accident.
"I believe this is a bad day not only for our family, but a bad day for human rights, for humanity, for the rule of law and also for the country of Israel." said the mother Cindy Corrie. "The diplomatic process between the US and Israel failed us. Rachel's killing could have and should have been avoided."
She said they would appeal to the Israel supreme court.
A judge in Haifa said the 23-year-old activist, who was killed while non-violently protesting against the demolition of a Palestinian home in Rafah, had been protecting terrorists in a warzone.
The state was not responsible for any damages caused as they had occurred during "wartime actions", judge Oded Gershon said. The judge said Corrie's death was regrettable but was an accident as the bulldozer driver had not seen her.
Her family had brought a civil lawsuit for negligence against the Israeli ministry of defence, demanding a symbolic payment of $1 plus legal expenses.
They claimed that Israel had failed to conduct a credible investigation. A army probe in 2003 did not charge the bulldozer driver for Corrie's killing.
The US ambassador to Israel Dan Shapiro told the family that the investigation into the death was not "as thorough, credible or transparent as it should have been".
International Solidarity Movement

Corrie arrived in Gaza Strip in 2002, volunteering for the pro-Palestinian International Solidarity Movement (ISM), which often engaged in direct action against the Israeli occupation of the Palestinian territories. She went to Rafah in the southern Gaza Strip.
Corrie and other ISM activists were mainly engaged in trying to block house demolitions being carried out by the Israeli Defence Forces (IDF). In early 2003, two years after the second Intifada had started, Israeli troops, tanks and armoured vehicles were present in huge numbers in the area.
An Israeli military spokesman described ISM activists as "a group of protesters who were acting very irresponsibly, putting everyone in danger - the Palestinians, themselves and our forces - by intentionally placing themselves in a combat zone".
The 23-year-old was trying to stop an Israeli military bulldozer from demolishing a Palestinian doctor's home.
The key investigation point revolved around whether the driver of the Caterpillar D9R bulldozer saw Corrie, who was wearing an orange jacket.
Four witnesses, including British human rights campaigner and friend Tom Dale, were yards away from her and have little doubt about it.
"It's simply unconceivable that he could not have seen her," he told Sky News. "During the time the bulldozer was driving very slowly towards Rachel her position was in very clearly view to him."
Corrie tried to climb a mound of earth to get out of the way, witnesses said, but the bulldozer continued to push forward, collapsing it and forcing her to slip.
"Her face showed she was panicking and it was clear she was in danger of being overwhelmed," Dale reported on a blog post days after Corrie's death.
"They pushed Rachel, first beneath the scoop, then beneath the blade, and then continued till her body was beneath the cockpit," he said.
"They [stayed] over her for a few seconds, before reversing. They reversed with the blade pressed down, so it scraped over her body a second time."
Corrie was taken by a Red Crescent ambulance to the Najar hospital but she died within minutes.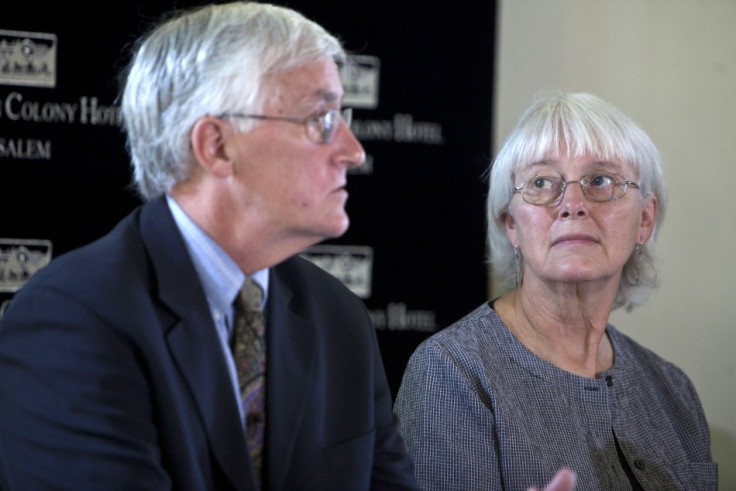 Dale said he was not surprised by the court's ruling. "For everyone who knew Rachel it's a very sad day," he said.
The activist's lawyer, Hussein Abu Hussein, said the ruling put the blame on the victim for her own death.
"While not surprising, this verdict is yet another example of where impunity has prevailed over accountability and fairness," he said.
"Rachel Corrie was killed while non-violently protesting [against] home demolitions and injustice in Gaza, and today, this court has given its stamp of approval to flawed and illegal practices that failed to protect civilian life."
© Copyright IBTimes 2023. All rights reserved.