A fleet of miniature Toyota pickup trucks are being used at the IAAF World Championships in London, collecting javelins, hammers and discuses during the athletics tournament.
The remote control vehicles, complete with London 2017 livery, are driven across the playing field, where volunteers load them up with thrown apparatus, before dispatching them back with the athletes.
With a payload of up to 10kg, the pickups can carry one hammer, three discuses and three javelins at once. The cars are hand-built in Switzerland by Christian Riedel, a former multi-discipline athlete.
Built to a scale of 1:4.44, the miniature trucks are based on the iconic Toyota Hilux. They are powered by an electric motor driving the front wheels and have a top speed of 24mph.
The vehicles tip the scales at 24kg, 100 times lighter than the full-size Hilux, and are 1,180mm long, 480mm wide and 480mm tall.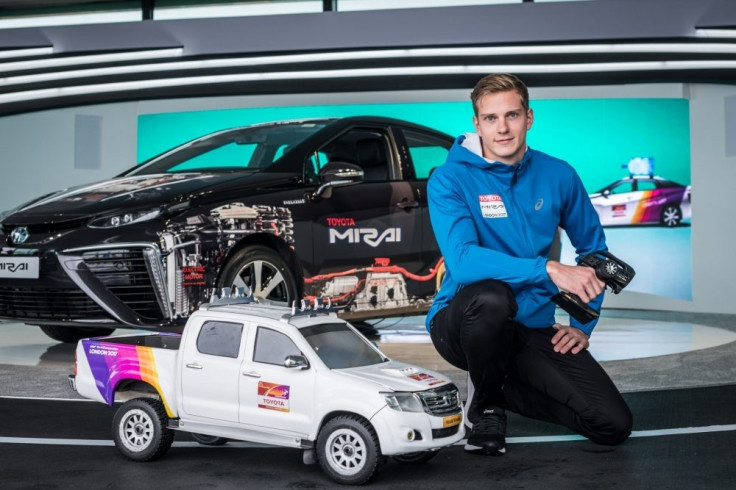 Originally designed for the 2014 European athletics championships, they will continue working once London 2017 draws to a close, at major events in Switzerland.
The cars may remind readers of a fleet of remote control Minis used to collect throwing event apparatus during the London 2012 Olympic Games. Before this, throwing equipment was collected by volunteers on foot, but Mini parent company BMW was given the go-ahead to use the cars after proving to Olympic organisers that they saved time.