Radiohead left the Glastonbury crowd mesmerised as they returned to the music festival on the 20th anniversary of their first headline set.
Performing 25 songs in a two hour set Thom Yorke's haunting vocals had the crowd entranced from the opening piano refrain of Daydreaming, from last year's A Moon Shaped Pool album to Karma Police.
With tracks spanning their 20 year career, their experimental art-rock sound was ubiquitous in Airbag, Pyramid Song and Everything In It's Right Place.
To the delight of the crowd Thom even re-visited the band's 90s angst-ridden teen anthem Creep.
Yorke briefly turned to politics during No Surprises receiving a loud cheer from the crowd as he sang "bring down the government, they don't speak for us."
Ending the song he added pointedly: "See you later, Theresa. Just shut the door on your way out."
The singer refrained however from addressing his own controversy and the campaign to cancel a scheduled concert in Israel.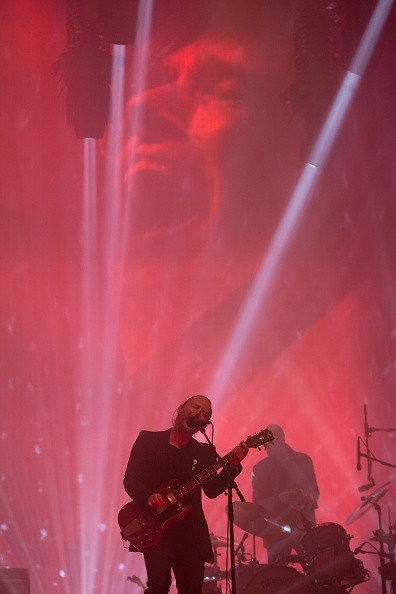 Concluding the set on the Pyramid stage he thanked Glastonbury organisers Michael and Emily Eavis "for having us at your lovely farm today". "Thank you very much for coming to this field to listen to us this evening," he told the crowd. "Probably we'll see you in some other fields over the weekend."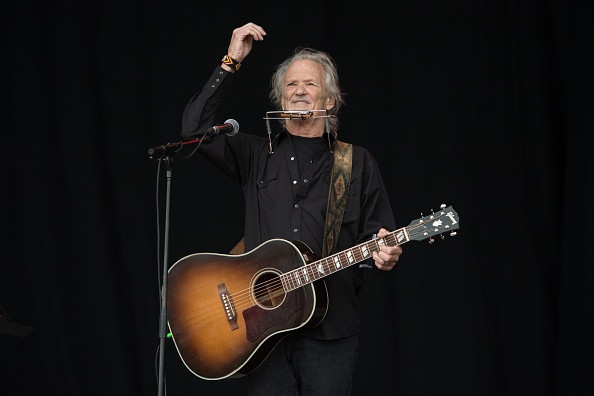 Liam Gallagher meanwhile, couldn't help take a swipe at his brother Noel as he made a return to Glastonbury to showcase his new material. To the delight of the crowd the former Oasis singer re-visited the band's hits performing the anthem Don't Look Back In Anger. Taking the lead vocals usually sung by brother Noel he dedicated the pefromance to the victims of the Manchester and London terror attacks, and those who died in the Grenfell Tower Fire.
The brothers were recently caught in a public spat after Liam slammed Noel on Twitter for being a no show at the Ariana Grande One Love concert.
In apparent defiance at Noel Liam performed a string of Oasis hits including Rock 'n'Roll Star and Morning Glory, before telling revellers: 'Now we've got your attention, we going to play some new songs,' before playing debut solo track Wall of Glass and songs Greedy Soul and Bold.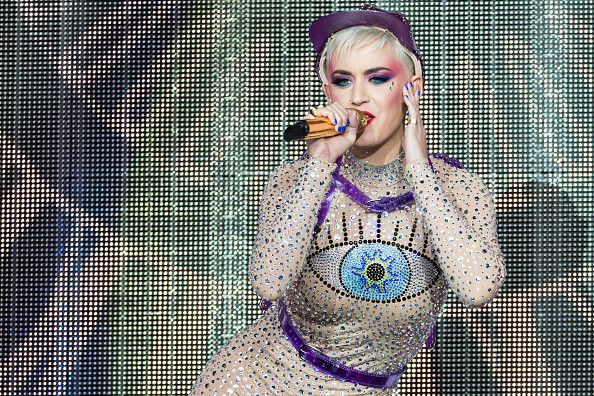 Katy Perry too caused a sensation as she made her Glastonbury debut. All glitter and shimmer supported by dancers wearing bubbly pink afros, she treated the crowd to pop hits Firework and Teenage Dream. "This makes me feel cool," she says. "I don't really ever feel cool. There's so many people here. I wasn't sure if you still liked me."
And in a final bid to win over the cool set she threw herself in their midst, crowdsurfing at the end of Roar.
Indie-dance band The xx took over the stage with their hypnotic tracks while rock group Royal Blood had much to celebrate as their second album, How Did We Get So Dark, entered the charts at number one.
Speaking to the BBC, singer Mike Kerr said: "We definitely have a sense that this is a one-off thing. It's something I'll look back on as a very special time."
The famed music festival also saw Hollywood stars put in an appearance. Bradley Cooper arrived on the Pyramid stage to film a scene from his next movie a remake of A Star is Born which stars Lady Gaga.
Followed by cameras as he shot a sequence he introduced Kris Kristofferson.While Johnny Depp joined the singer-songwriter to play guitar on one of his tracks, watching from the side of the stage was none other than Brad Pitt.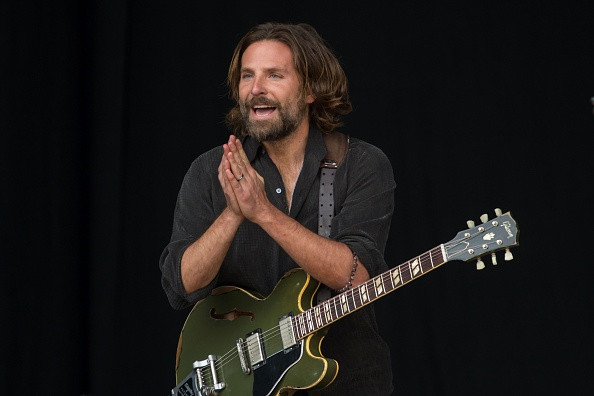 Depp earlier found himself at the centre of controversy after he joked about assassinating Donald Trump. Facing a backlash for his remarks he has since apologised.
Former footballer David Beckham was joined by his son Brooklyn as he made his first visit to Glastonbury.
Beckham joined hands with organiser Michael Eavis to launch a new social housing project, planting a tree at the development in the nearby village of Pilton, to mark the occasion.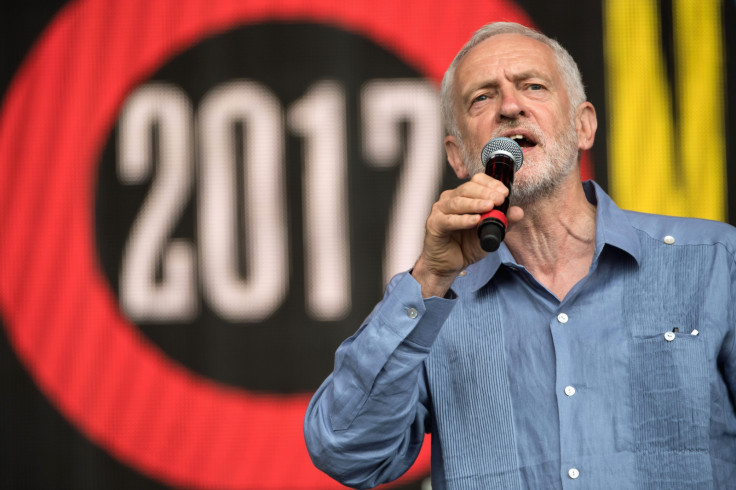 Earlier Jeremy Corbyn received a rousing reception arriving on the Pyramid stage to chants of "Oh Jeremy Corbyn" to the tune of Seven Nation Army by the White Stripes.
Addressing the thousands of revellers, he urged them to fight for political change and that "another world is possible". Introducing US rap group Run The Jewels' performance, he thanked Glastonbury founder Michael Eavis for setting up the festival, describing it as "a place where people come together and achieve things".