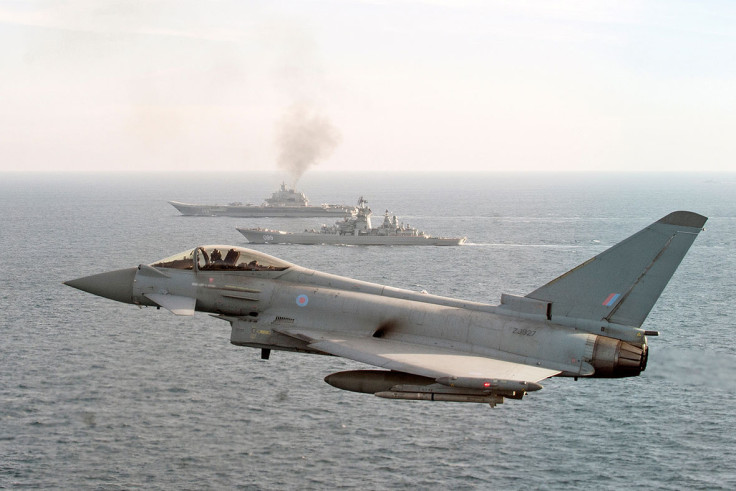 Two Royal Air Force (RAF) fighter jets were scrambled to intercept Russian military planes on course for Scotland.
The two Typhoons took off from RAF Lossiemouth in Moray after two Russian aircraft approached the UK's "area of interest" close to the Scottish coast on Wednesday (20 September).
Once the RAF jets, which can travel at almost twice the speed of sound, had taken off, both Russian planes turned away and no actual interception was necessary.
In addition to the fighter jets, a Voyager refuelling craft scrambled from RAF Brize Norton in Oxfordshire supported the two aircraft.
An RAF spokesman said: "RAF Quick Reaction Alert Typhoon aircraft from RAF Lossiemouth launched to monitor two Russian military aircraft as they approached the UK area of interest, however, the aircraft turned away and no intercept took place."
In the past few years Russian jets have infringed UK and Nato territory with many incidents occurred over the North Sea.
In May this year two Typhoons and an Airbus Voyager KC3 tanker was dispatched when two Russian aircraft entered British airspace
Described as a "quick alert" Russian planes were tracked heading north before going into a holding pattern close to the Aberdeenshire coast.
In February, two RAF Typhoons were scrambled to intercept Russian jets passing between the Faroe Islands and Shetland Islands, that did not enter UK airspace.
In October 2016, fighter jets from four European countries, including the UK, intercepted Russian planes between Norway and Spain and before that in September the RAF intercepted two Russian bombers when they the Shetland Isles.
Russian ships have also needed monitoring close to British shores, in January this year the Royal Navy were sent to "man mark" a Russian aircraft carrier travelling through the Channel to Syria.
The Type 23 frigate HMS St Albans was tasked with "man marking" the only Russian aircraft carrier Admiral Kuznetsov and other vessels. It was then monitored as it returned to its base in St Petersburg.