Nato jets from UK scrambled to intercept Russian bombers flying south
Two Russian TU-160 Blackjack bombers, capable of carrying nuclear weapons, travelled as far south as Bilbao
Nato jets were scrambled to intercept two Russian bombers that flew around the UK going as far south as Spain, it has emerged. The Russian TU-160 Blackjack bombers were spotted going south from Norway, heading across the west coast of Ireland and reaching Bilbao in Spain.
Four Nato countries, including Norway, the UK, France and Spain, sent their jets as the war planes skirted the airspace of each country. The French ministry of defence said the incident happened on 22 September.
Spanish F-18 fighters picked up the bombers north of Bilbao with some reports saying that it was the furthest south a Russian operation has travelled.
The Russian planes then turned around and followed a similar route, without interceptions.
Norway scrambled two F-16 fighters to accompany them towards the north of Scotland before they skirted UK airspace.
Typhoon aircraft from RAF Lossiemouth met them as they flew to the west of Shetland with the RAF confirming the Russian jets did not enter UK air space.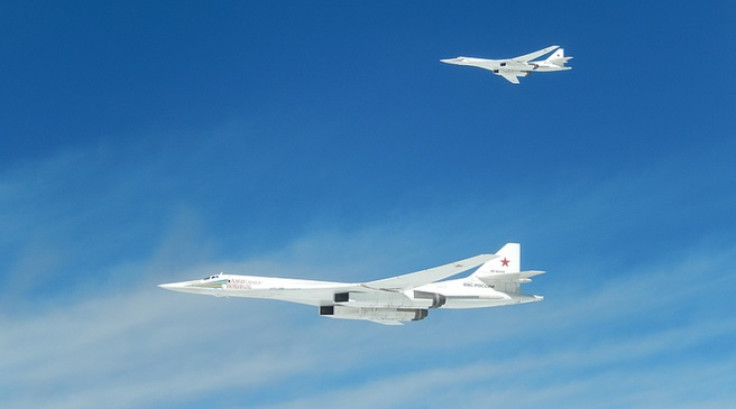 Another Nato country, Iceland, later complained to Moscow that the bombers had flown too close to civil airliners that day.
Russia has been accused of goading the West with such flights. In October 2015, RAF Typhoons again from RAF Lossiemouth, were scrambled to intercept two Russian "bear" strategic bombers which were escorted off the north coast of Scotland.
Then, a month later, in November 2015, Typhoon fighter jets were scrambled from Lossiemouth to intercept two Blackjack bombers.
RAF Typhoons have been used to intercept several Russian planes flying over the Baltic States in recent months in a Nato protection mission. In May 2016, RAF jets intercepted five Russian aircraft north of Estonia.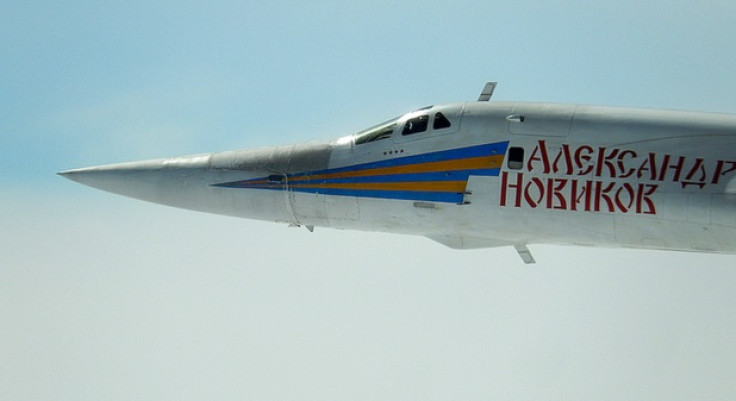 © Copyright IBTimes 2023. All rights reserved.