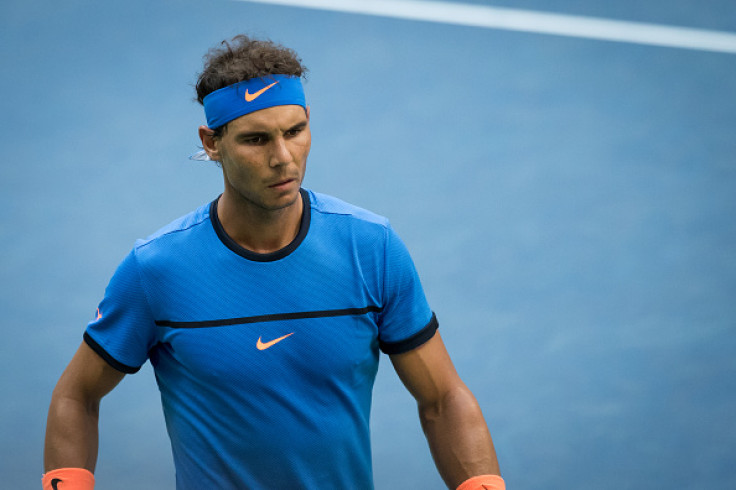 The world of sports has been rocked by doping scandals in recent times and tennis has been no exception. The most famous case being of former world number one Maria Sharapova who was given a two-year ban after she admitted to taking meldonium, which is part of the World Anti-Doping Agency's (Wada) banned substance list.
Spanish tennis superstar Rafael Nadal, who has come out against doping in sport in the past and has maintained a hard line against such activities, has reiterated his opinion that sportspersons who indulge in activities against the rules of sport do not deserve an opportunity to take part in world events.
"Sport should be clean and look clean, the real thing is we have anti-doping programme in place and we believe in it. What happened is terrible news, we cannot believe the team which is outside our anti-doping programme. We believe that we have the best anti-doping programme possible. It tries to be better and better", Nadal said as quoted by Indian Express.
The 30-year-old who has been an open advocate against doping in sport was embroiled in controversy earlier this year when former French sports minister Roselyne Bachelot accused the Spaniard of hiding a positive drug test. Nadal then filed a lawsuit against Bachelot as he has never failed a drug test since he turned professional at the age of 15.
"All the sportspersons who believe in the real spirit of the game, want to compete against rest of the sportspersons who are also clean. I believe in the anti-doping programme 100 per cent. Outside that, I can't comment. We have to respect one hour of every single day to have the anti-doping control. I believe in the values of the game in general. If people are not doing the right things, they don't deserve to be part of the world of sport."
The former world number one is currently in New Delhi where he is part of Spain's Davis Cup squad that face India in the world group play-off tie. The clash takes place at the RK Khanna Tennis Stadium in New Delhi between 16 and 18 September.