Roger Federer and Rafael Nadal open up about Novak Djokovic's recent struggles in tennis
Roger Federer and Rafael Nadal will only be seen in action next year.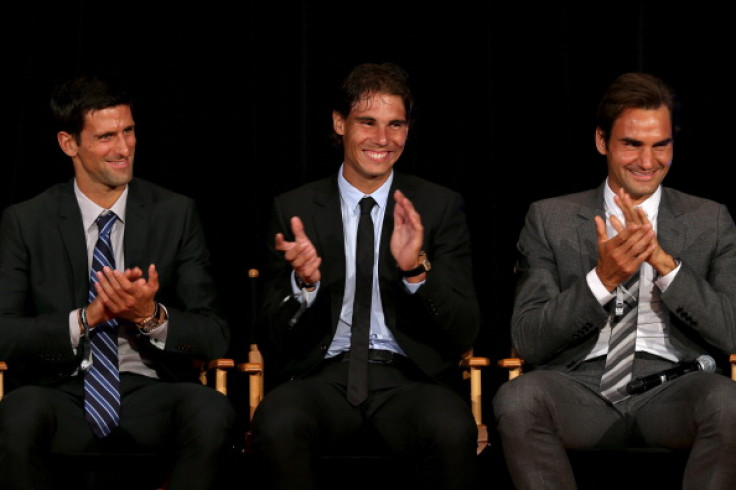 Sporting legends Roger Federer and Rafael Nadal have opened up about Novak Djokovic's recent run of poor form in tennis, admitting that while the Serb is "going through a crisis" they feel that the sport is less important as compared to what life has to offer.
The number one ranked player in the world Djokovic, recently revealed that loss of desire and love for the sport was behind his struggles following his incredible success on court at the beginning of the season.
The Serb started off the season in brilliant fashion, becoming the reigning champion of all four major tournaments but since then has struggled to recapture that form. He lost in the third round of the 2016 Wimbledon Championships and also bowed out in the first round to Juan Martin del Potro at the Rio Olympics.
Federer and Nadal who have experienced ups and downs in their careers understand what the Serb is going through but have revealed that life is more important than the sport.
"Novak is going through a crisis and it surprised me. I expected him to win an important tournament after Roland Garros, Toronto aside. But once you realize career Grand Slam, a new career begins. You have to ask yourself, why do I keep playing? You have to change your mentality, what are your goals? Sometimes it requires a week, sometimes a month, a year or you do not find the right feeling anymore", Federer said as quoted by Yibada.
Spaniard Nadal too spoke about Djokovic's slump, saying that while tennis has been a big part of his life, there are a lot more things than just the sport.
"Life is much more than tennis for me personally. In my life there has always been a lot of very important things away from tennis, and it's true that tennis has been for the last 20 years an important part of my life, for sure, but in life there is a lot more important things than just the game. So happiness is other things, the health of your family, the people who you love and their health and to be close to them. That in my opinion is happiness."
© Copyright IBTimes 2023. All rights reserved.