Rafael Nadal urged to adapt like Roger Federer to keep pace with 20-time grand slam champion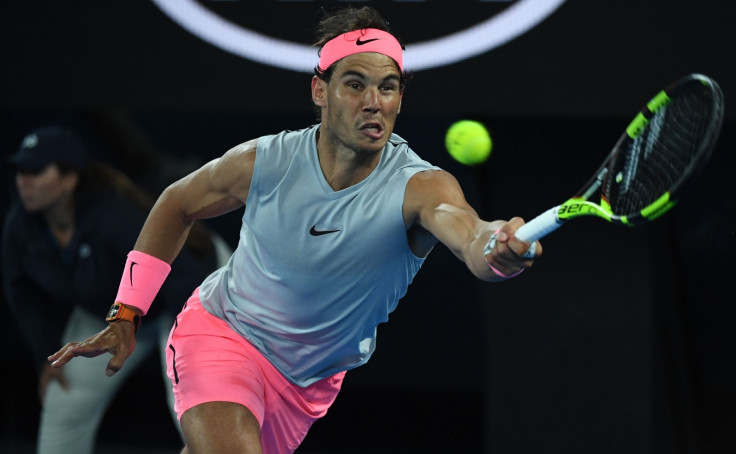 KEY POINTS
Toni Nadal has told his nephew to continue developing his game to match Federer's performances.
The Swiss collected his latest grand slam title at the Australian Open and is destined to return to world number one.
Rafael Nadal is continually urged to use Roger Federer as an example over how to extend his tennis career as the Spaniard bids to keep pace with the 20-time grand slam champion.
Thirty-six-year-old Federer claimed his latest major title at the Australian Open and is destined to return to world number one when the season resumes.
Victory at the Dubai Tennis Championships will be enough to take Federer to the top of the ATP rankings for the first time since October 2012, and in turn become the oldest man to do so.
His revival has come following back and knee injuries which led to him spending months out of the sport and dropping out of the world's top 10, while his wife Mirka has also given birth to two sets to twins.
But despite the changes in Federer's life on and off the court he continues to astound onlookers, centrally due to selecting a schedule which sees him prioritise the big events. Rafa's uncle Toni – his coach since he was three years old before their split – says he continually reminds his nephew of the need to adapt.
"When in 2013 or 2014 it was understood in many circles that [Federer] was in the decline of his career, he was willing to perpetuate and renew," he wrote in El Pais.
"He did not mind facing the uncertainty when he had already won everything and his reputation was undeniable.
"He wanted to give himself the opportunity to continue increasing his track record doing what I have always asked my nephew: to make changes on what until now has given you very good results.
"The human mind is usually conservative in the face of insecurity. Nothing is more difficult than modifying what has always worked. Apparently, this was one of the keys to the mentality of Steve Jobs.
"Being able to observe where the shots go and modify what has been successful instead of continuing to trust in their virtues."
The timing of Nadal's return to the tour is uncertain having withdrawn from his Australian Open quarter-final against Marin Cilic with a hip problem.
The 31-year-old still harbours hopes of playing in the Mexican Open in Acapulco next month and uncle Toni is optimistic he has not abandoned competing with Federer in the long-term.
"Each victory of Federer complicates things more for my nephew but, if the injuries steer clear, I hope I won't see him abandon the fight mentally or the accept things as they are," said Toni, who has split with Rafa from the start of this season to coach youngsters in Mallorca.
"Today, as Roger has moved away a little more from him, I share with many people the great value of this man and the magnitude of his achievements, but also today more than ever Rafael should want to fight to overcome his current setback and find the necessary conviction in his own passion."