Rafael Nadal's 'physicality' the reason behind his injuries as Boris Becker assesses his legacy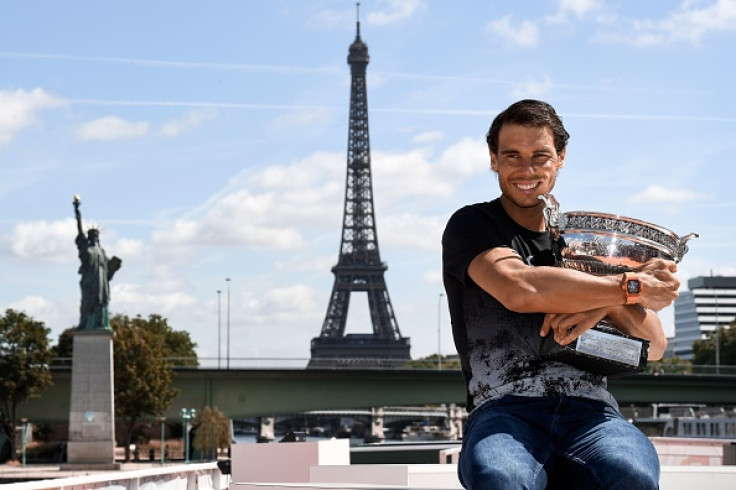 KEY POINTS
Nadal has suffered from various injuries over the years.
The Spaniard most recently withdrew from his Australian Open quarter-final tie last month.
Former world number one Boris Becker believes the reason behind Rafael Nadal's various injuries is his style of play as he assessed the Spaniard's tennis legacy.
Nadal is one of the most successful players in the history of the sport with 16 Grand Slams to his name, four behind Roger Federer's record tally of 20 in the Open Era.
The 31-year-old notably made a name for himself on clay with his first Grand Slam title coming as a teenager in the 2005 French Open.
Nadal would go on to win another nine titles at Roland Garros, with a record 10th crown coming last year during his career resurgence that saw him win a total of six titles and become world number one again for the first time since 2014.
"[Nadal is] certainly the greatest clay court player of all-time and one of the most popular players of all-time," Becker told Tennis 365.
However, despite his success, a major blight throughout his career has been the number of injuries he has suffered. Having suffered injuries to his back, knees and wrist, Nadal may have been even more successful if he was fully fit for majority of his career.
Nadal notably pulled out of the ATP Finals in London in November of last year due to a knee problem. He returned at the Australian Open last month but again had to withdraw from his quarter-final clash with Marin Cilic due to a leg injury.
Becker cites the 16-time Grand Slam champion's aggressive style of play and physicality as the reason behind his various setbacks.
"When he has been out injured, his style and personality is truly missed," Becker added.
"The trouble for him is that so much of the way he plays is based around his physicality and that is why he has had so many injuries."
Nadal though, expects to feature in the upcoming Mexican Open in Acapulco that begins on 26 February.
"It's a small injury that needs time and rest and recovery, and that's what we're doing," Nadal said after winning Spanish male athlete of the year for 2017.
"For the moment my schedule is the same and I think I'll be able to travel to Mexico to play at Acapulco."