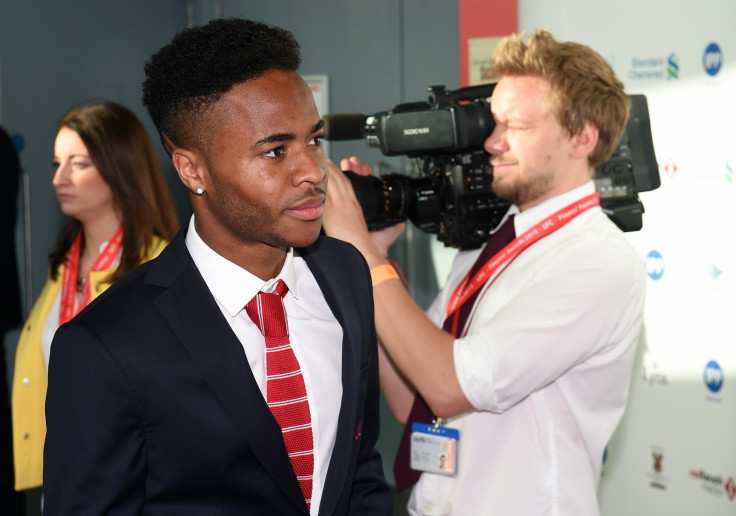 Manchester United legend Gary Neville believes Raheem Sterling's decision to leave Liverpool is down to the Reds' downfall in the last 15 years.
The England international has two years left on his contract and his agent publicly criticised the Merseyside club and also confirmed the winger will leave Anfield in the summer transfer window.
Desire to win trophies is reportedly the reason behind Sterling's decision to leave Liverpool. He has been attracting interest from all top four clubs as Manchester City prepare a bid in landing him this summer.
The former United defender claims Sterling's potential exit is not something new for Liverpool as they have lost several of their key players over the last decade.
"Raheem Sterling has been in the eye of a storm this week following the revelation that he wants to leave Liverpool, but while there is a lot to be said about the way the story has developed, the harsh reality for the club is that this situation has been 15 years in the making," Neville told the Telegraph.
"When it comes to representing young players, the onus should be on protecting and supporting them; maintain your dignity and keep out of the headlines. But has Raheem Sterling really let Liverpool down by suggesting he wants to leave or is he just a kid who wants to play football and win trophies?
"There is a wider context to this story and it centres on how Liverpool have gone from being from one of Europe's great superpowers to one which is in danger of becoming a provincial club."
"Steve McManaman, Michael Owen, Javier Mascherano, Xabi Alonso, Fernando Torres and Luis Suarez have all gone. Just look back over the past 10-15 years and count the number of players who have left Anfield to pursue bigger and better things elsewhere."
"The prospect of losing Sterling will be a major concern for everybody connected to the club, but the uncomfortable truth is that this is nothing new for Liverpool," he added.
Neville also went on to suggest Liverpool's failure to match the brand value of the top European clubs at a global level is another reason behind losing star players in the last 15 years.
"Liverpool have begun to realise the commercial value of their brand on a worldwide basis, but they are years behind the biggest European clubs and, for me, their problems - which have been given a public face this week by the Sterling situation - are a direct result of that failure to think beyond the confines of their city," Neville concluded.