Raids on hundreds of US migrants keeps campaign promise says President Trump
US president tweeted that gang members, drug-dealers and others are being 'removed'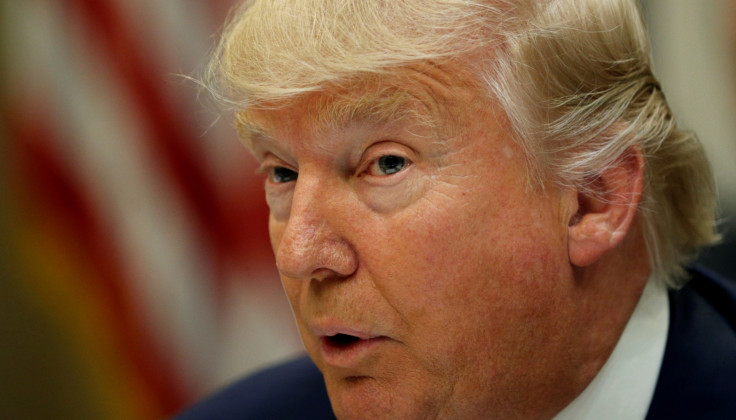 US President Donald Trump has said the rounding up of hundreds of undocumented workers around the US has helped fulfil his campaign promise to deport as many as three million immigrants with criminal records.
Taking to Twitter on Sunday morning (12 February), the president wrote: "The crackdown on illegal criminals is merely the keeping of my campaign promise. Gang members, drug dealers and others are being removed!"
US Federal Immigration and Customs Enforcement Agency (ICE) officials have said they rounded up undocumented foreigners in Atlanta, Austin, Chicago, Los Angeles, New York and elsewhere in what were referred to as "routine" operations, AFP reported.
During his campaign to the White House, Trump promised to deport as many as three million immigrants who had criminal records.
In a June 2015 speech about building a wall across the US border with Mexico he branded Mexican immigrants "criminals" and "rapists".
In January, the president signed executive orders to build the wall on the border and to prioritise the deportation of undocumented immigrants who had been convicted of or "charged with any criminal offence".
It is unclear whether Trump's executive order has had any impact on border and law enforcement at this early stage. David Marin, the head of the immigration and customs agency in Los Angeles was quoted as saying the moves to arrest 160 in greater LA were similar to past sweeps. He added they had been planned before Trump's swearing in and before the signing of the executive order.
However, Trump administration Aide Stephen Miller told Fox New the raids had been more effective because of the decisions made in the Oval Office.
"As a result of the president's order, greatly expanded and more vigorous immigration enforcement activities are taking place," he said.
"It is true that Operation Cross Check is something that happens every year. But this year we have taken new and greater steps to remove criminal aliens from our communities," Miller added.
© Copyright IBTimes 2023. All rights reserved.